80 Ball Bingo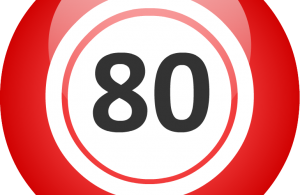 Review of 80 Ball Bingo – How to Play
Online bingo sites game is the same thing as the bingo that you may be used to, but this time, it's played on the Internet with the aid of a random number generator (RNG), rather than bingo balls that are usually found in bingo halls everywhere else in the world.
The game of online bingo is quite recent, and they come in a range of variations and can be played on sites like Umbingo. In this article, we will discuss the 80 Ball Bingo, and even tell you how you can free online bingo when you play at Umbingo.
Quicklinks: History of Bingo | Bingo Calls | How to Win at Bingo | Bingo Names | How to Play Bingo | Pay by Mobile Casino

Rival Gaming: the developers of 80 Ball Bingo 
Birthed more than a decade and a half ago in 2006, Rival Gaming has created more than 150 games for a range of the world's casinos. The bulk of the games created by this developer are slots, even though they also create specialty games, bingo games, video poker, and table games such as Blackjack, Roulette, Craps, Pai Gow, Red Dog, and Video Poker. Play their bingo games with our new bingo sites promotions today!
Playing 80-ball bingo – How to Win
Online bingo games are usually easy to play,  and the 80-ball bingo is no exception. This bingo game has a lot in common with its 75-ball game counterpart than with the 90-ball. However, there are two significant differences to out into consideration: the layout of the cards, and the number of balls.
The tickets used in 80-ball bingo are set in four by four grids. You'll see columns alternately-colored so that it is easy for players to tell the difference between them. Individual columns can only have numbers from within a specific range, and each box has an amount ranging from one to eighty. Then, this game of bingo is played in the same manner as any other variation of bingo!
When you play online bingo with Umbingo, the RNG (Random Number Generator) will generate numbers from the hat, and then it is up to you to pair the selected numbers to the numbers on your ticket. If you are looking to play free bingo online, you can also enjoy 80-ball bingo on Umbingo.com just to see how it works.
Find the best slot games to play at Umbingo!
About the Bonuses and Promotions in this Bingo Game
The most common way to win the 80 balls bingo is by obtaining a full house, also called a coverall or blackout win. To do this, you must cross off the whole 16 numbers featured on the grid.
Some other versions of the 80-ball bingo will allow you to win in a variety of ways, by playing the 'corners game,' for example. To win the game in this way, you need to cross off all four figures that are in the corners of your online bingo card.
There are always online bingo offers on Umbingo that you can lay your hands on, and just maybe you can try the 80 balls bingo using them. More free bingo games no deposit here for you to play!
Final thoughts on 80-ball bingo – Hit or Miss?
80-ball bingo is worth a go, especially if you feel like having a change from the traditional bingo games you're used to playing. As you can already guess, the best place to play 80 ball bingo is Umbingo, and you'll be glad you did. If you don't fancy this bingo variation why not try 75 ball bingo instead?