Bingo Millions 80-ball Instant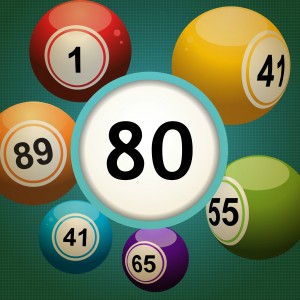 Review of Bingo Millions 80 Balls Instant
Get ready to get your mind blown with a visit to Umbingo, the best online bingo uk site, and play the best online bingo game. The Bingo Millions 80 Balls Instantis another variant of the Bingo Millions games from Mutuel Play. Here, you can enjoy massive progressive jackpot and other free bingo games promotions from Umbingo.
Quicklinks: History of Bingo | Bingo Calls | How to Win at Bingo | Bingo Names | How to Play Bingo | Pay by Mobile Casino

Mutuel Play LTD- the Developers of Bingo Millions 80 Balls
When playing with Umbingo, you can always rest assured that the best developers of online slot games and bingo games are available. Mutuel Play is one of these leading developers. Even though it was established in 2016, it has taken the gambling world by storm, especially in the area of bingo and slot games.
Within these four years, Mutuel Play has released a lot of popular online slots and the Bingo Millions game series, which is a favorite of many players. Their games boast of vivid graphics and animations, interactive gameplay, and fun bonuses.
Playing Bingo Millions 80 Balls – Expectations vs Reality
Ever since the release of the Bingo Millions game and the 90 ball variant, this bingo game has been trendy among players. Now, the latest bingo online game, which is the 80 Ball variant, is here and just as amazing. The gameplay of Bingo Millions 80 Balls Instantis quite different from the other standard bingo online games.
When playing other bingo games, the game is over once a player calls a full house. As for the 80 balls game, the game isn't over until after 60 bingo calls. This leads to multiple wins, and there can even be two players who achieve a full house. This is why it is called a sliding jackpot.
Players can get one call, two calls, three calls, or a full house, and the prizes are fixed depending on the number of calls. The prize for one call can be a free strip of cards or go up to £250, but this must be reached within 20 calls. Players can win £5,000 for two calls, but it mustn't go past 35 calls.
For three calls, players can win £25,000 if they achieve it within 12 to 15 calls. In every game, there's a high chance of winning a strip of tickets, and on a good day, you can win up to £2,000.
Too hard to follow? Check our slot game options instead.
About the Bonuses and Promotions in this Bingo Game
If you want to take home the jackpot of this online bingo game, you have to achieve the full house in, at most, 30 calls and at least 16 calls. The chances of this happening in all the bingo games from Bingo Millions is quite low, so you should call on your luck.
The game has one of the best bingo promotions, which is a progressive jackpot that starts from £1.5 million. Another extra bingo feature in this game is that it gives ten percent of all profits to a selected charity. The more you play and the more you win, the more Bingo Millions can give to charity.
Play no deposit bingo today!
Last thoughts on this Bingo Variation – Hit or Miss?
If you're looking for bingo bonuses and big wins, you should play Bingo Millions 80 balls. You can enjoy the benefit of the sliding jackpot and give to charity at the same time. Umbingo is the best place to play bingo online and other famous casino games. If you don't lie 80 ball bingo why not try Bingo Millions 90 Balls Instant instead?