90 Ball Bingo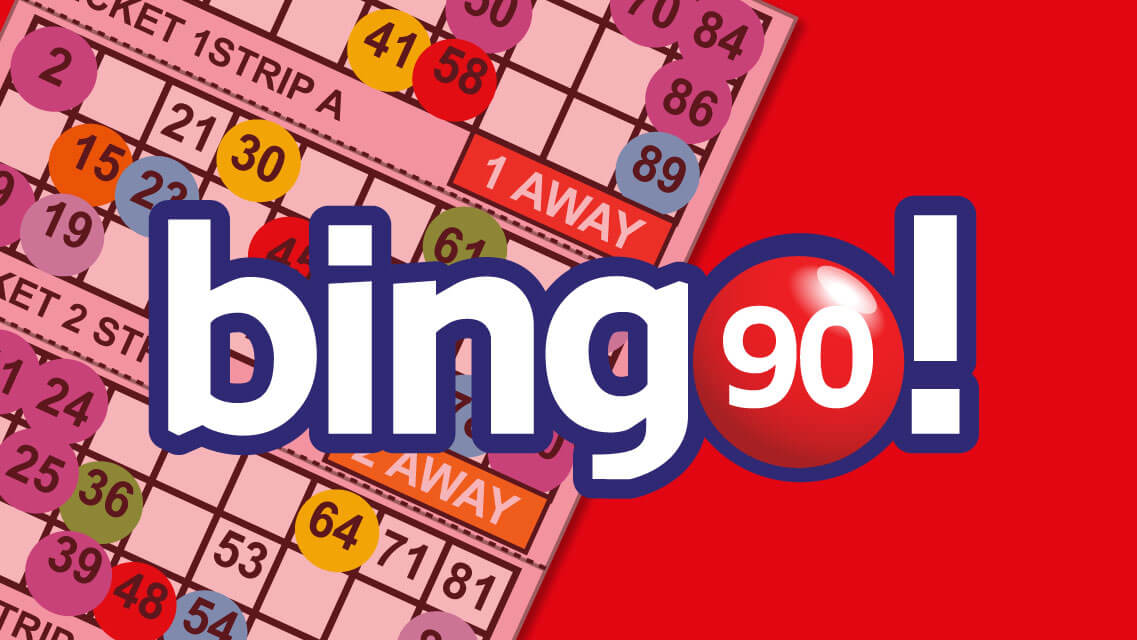 Review of 90 Ball Bingo – Getting Started
Online bingo comes in various forms, and 90-ball bingo is the most popular variation found in the UK. Free online bingo sites is nothing if you can't enjoy a variety like the 90-ball bingo, but before we proceed to how you can enjoy this game on Umbingo, let's take a quick look at why 90-ball bingo is so famous.
Well, its fame can be attributed mostly to the speed of the gameplay. This variation of bingo is played at a pace much faster than other types of online bingo, and many punters find this an appealing part. Yggdrasil thought it wise to make this online bingo available to virtual punters, and the world is in love already. Find slots games here too!
Quicklinks: History of Bingo | Bingo Calls | How to Win at Bingo | Bingo Names | How to Play Bingo | Pay by Mobile Casino

Yggdrasil: Developers of this Bingo Variation
Yggdrasil has world-class software that is built based on online slots. However, today, this developer's bingo is taking the online bingo games industry by storm.
Combining the most recent innovations with a lasting passion for making gaming fun, the 90 ball bingo from this developer is just right for players of every persuasion. As proof of these claims, you'll find what's in store for those who play bingo 90 at Umbingo.
Other bingo games from this developer include: 75-ball bingo.
How To Play 90 Ball Bingo
In practice, it is easy to play the 90 ball bingo online as the slick software from the game's developer has made it much easier than the live alternative. Beginning with the fundamentals, 90 ball bingo allows you to match the numbers on your game card with the ones picked by the caller. Every time any of your numbers is called out, you simply cross it off. If you eventually match enough numbers, a prize is yours for keeps.
As you can see, if you choose to play free bingo online and you choose the 90 ball bingo game, you need very little skill or experience. When you play 90 ball bingo with Umbingo, Instead of crossing the numbers manually like in a live game, the game's software is there to do it for you. Try free bingo no deposit today!
About the Bonuses and Promotions in this Bingo Game
Online bingo by Yggdrasil offers game cards that are issued randomly every month. With the aid of sophisticated online technology, the card generator of this bingo game ensures that everything is 100% fair. From there, every individual card will bear 15 numbers evenly spread over nine columns and three lines. More bingo games offers here.
Due to the randomness of the game's draw, the cards of the 90 ball bingo game can have numbers distributed in these ways:
Column 1 = figures between one and 10
Column 2 = figures between 11 and 20
Column 3 = figures between 21 and 30
Column 4 = figures between 31 and 40
Column 5 = figures between 41 and 50
Column 6 = figures between 51 and 60
Column 7 = figures between 61 and 70
Column 8 = figures between 71 and 80
Column 9 = figures between 81 and 90
Last thoughts on 90 ball bingo – Play or not?
Free bingo online is a super cool privilege that allows you to enjoys games such as 90 bingo even when you don't want to risk your cash. So when you play at Umbingo, don't forget to cash in on the free online bingo offer, and also try your hands on other casino games. If you don't fancy this bingo type, why not check 80 ball bingo instead?