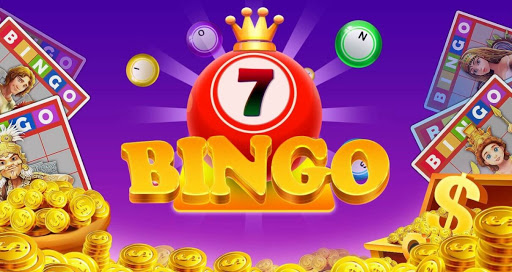 Full Guide to Bingo – All you need to Know for this Casino Game
Bingo is a massive part of our culture in the UK, and so many millions of people enjoy playing the game. We believe that Bingo will be around forever, as it's found its way into the heart of so many people. The game has been passed down the generations, as grandparents can enjoy it with their grandchildren! This is because the rules of the game are so easy to learn and follow. The game began in land based casinos, but there's a super successful online casino game market that includes your favourite game – or in today's terms, best online bingo uk. Playing online means players can play whenever they fancy and from the comfort of their own home! But Bingo is definitely a social occasion for some people, who love going to their weekly Bingo game at their local hall. So how do you even play Bingo? We have put together a comprehensive guide on how to play both land based Bingo and the online version. But not only this, we have done our research and discovered the history of Bingo, great strategies you can use, how to find good online casinos and so much more. All you have to do is sit back, absorb all our useful information and enjoy your next game of Bingo!
If you decide to play, then make sure to check our slot and online bingo offers too! More on bingo from our blog, which is dedicated to all of you.
Quicklinks: History of Bingo | Bingo Calls | How to Win at Bingo | Bingo Names | Pay by Mobile Casino

What is Bingo? And how did this Casino Game get its name?
So what is Bingo? We know that you may have heard of it but maybe you youngsters out there don't actually know exactly what it is! So to put it super simply, it's basically a game that is played on cards with numbers on, and as the numbers are called out you mark them. The story of how the game got its name is an interesting and fun one! Bingo existed and was played before it was actually called the name it is now. In 1929, a toy manufacturer called Edwin S Lowe was playing the game at a carnival in America, but the game was known as Beano. The story goes that he was so excited at his win that he shouted Bingo instead of Beano! So Edwin Lowe decided that he liked the name Bingo, and it was popular with his friends, so he printed playing cards out and decided to sell the game. He was extremely successful in his selling of Bingo, and this success continued when he went on to sell the game Yahtzee. So there you have it, a very simple explanation of the game for those out there that needed it and the fun fact of how Bingo got its name. Remember it and you'll be able to impress your friends with this information! Make sure you keep reading to find out how you actually play Bingo, both the land based version and the online game.
For slot games follow this link now!
The history behind your Online Bingo
But first let's take things back to the very beginning! The origins of Bingo can actually be traced all the way back to 1530 in Italy. It is linked back to the Italian lottery, or known as Il Gioco del Lotto d'Italia. The game then went on its travels through France and Britain, as it began to rise in popularity. By the 18th Century, Bingo was a broadly played game through the cities and towns in Britain, before making its way into the United States. The version of the game that was being played, however, was not the one that we are familiar with today. It was when Bingo entered France that it was adapted into the version that we would recognise today. The French lottery, or Le Lotto, is what the game was based on, as by 1778 it was the most popular gambling game in France. This is the version of the game that moved to Britain, as a fun game of chance. The game is worth a huge £1.3 billion in the UK today!
The most recent versions of Bingo you'll find online! Maybe the first thing that comes to mind when you think of Bingo is your Gran in a packed old hall full of elderly people. But we are living in an amazing world of technology and innovation, so now that's just a stereotype. Go online and you'll find so many online casinos that offer Bingo as one of their games – and Bingo is a super popular one among players due to its simplicity and the chat room feature. So what's the history behind the online version of the game? Let's go back to 1996, and Cyberbingo.com was established and earnt its place as the first online Bingo website. But it would take a few more years for the online gaming world to truly establish itself, with 2003 marking this time. Facebook even created Bingo apps like Wonder Bingo to cash in on the popularity of the game – people couldn't get enough of it! Winder Bingo even ended up launching its own website in 2011, so its players had somewhere specific to visit when they wanted their next fix of the game. The mobile gaming market attracted even more players, as people could play the game on the go. 15 Network launched in 2013, and the mobile gaming world has not looked back since.
For an online bingo games guide follow the link above or just learn more about this game in general below!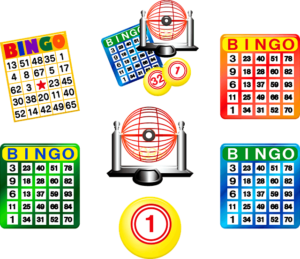 How do you play land based Bingo?  
So how do you actually play land based Bingo? Well the good news is that it's a super simple game to follow and this means that there aren't many rules you need to learn - that's always a bonus! So the first thing you'll need to do is to find somewhere to play, this could be at your local Bingo hall but some pubs and clubs also host Bingo nights. Make sure you bring some cash with you because once you arrive at the venue you'll have to pay an entry fee. This fee goes towards paying the caller for the night and also towards the prizes or the prize money. You'll have brought your Bingo card with you with a set of numbers printed on them or you can buy them there. Some casinos let you play with multiple cards, although if you're a beginner this can be tricky, as you'll need to keep track of them. Cards can also be called tickets and they just mean the same thing, so don't get confused by this! The Bingo caller runs the game, as they are the one calling out the numbers. The numbers are usually put in a wheel that the caller spins and picks a ball at random.
Once they've called the bingo games numbers out, if it's on your card, you need to daub that number off. The aim of the game is to yell out 'Bingo' once you have a set of numbers marked off your card. So make sure that you concentrate on the numbers the caller is calling out, otherwise you could miss one! Bingo games differ on what this collection of numbers will be, you've got a full house, coverall, pattern or line. So it's important that you pay attention to the rules of the game, you don't want to be embarrassed in front of a huge room of people! The prizes on offer will vary depending on where you play, some places will not offer real money as prizes and will just offer things like free food and drink. This is completely fine for the players who just play for fun and the social side of Bingo. But if you've got your eyes on the prize then choose the places that offer prize money! The money for your entry fee and cards goes towards the prize pot that's up for grabs. The Bingo hall will take a cut of this money, but the rest is yours to try and win! Most land based casinos have a guaranteed jackpot, and this is good news for you prize hunters out there as the jackpot is not affected by how many people turn up to play.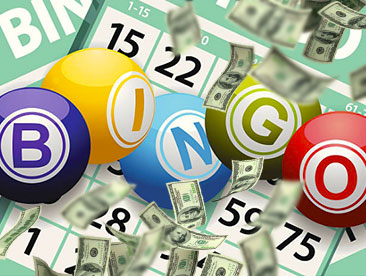 Different versions of land-based Bingo
The great thing about land based Bingo is how fun the events can be! These fun events we are about to tell you about will dispel any ideas that Bingo is just a game for your gran! There's a super cool event called Bongo Bingo that will surpass all your Bingo expectations. It has celebrity guest appearances, 90's music, catwalks and dance-offs to win prizes! It's just one big Bingo party! There's also an event called Bingo Lingo (named after the language of Bingo) that's one big Bingo rave night out! It has incredible music, entertainment and drinks to sample while you play. Both of these events have all sorts of prizes up for grabs, from the silly like boxes of cereal to the life-changing like the jackpot prizes. Events like these really encourage young people to play and fall in love with the game. Of course, as we know, the online version has also introduced a whole new generation to Bingo! So what are you waiting for? Wave your glow sticks in the air like you just don't care and go and experience an incredible night out at a party Bingo event near you! We are sure that you won't forget your fun and unique Bingo-based night out in a hurry.  
How do you play Online Bingo?
So how do you play the online version of Bingo? Well the good news is that it's pretty much the same as how you'd play the game in a land based casino. Yay – no major new rules to learn! Some players actually think that playing online Bingo is easier, and they love the fact that they can play the game in the comfort of their own home with no distractions around them. So why do people think it's easier? This is down to a clever invention by online casinos called the auto-daub feature. It's clever because it allows you to not even have to check the numbers on your card. Actually you don't even need to be paying attention at all thanks to auto-daub, and this frees up your time to go and make yourself a nice cup of coffee or go for a bathroom break! One of the reasons the auto-daub feature was invented was to make sure that data connections meets the UK regulatory approval for speed and stability.
So this is only good for players, as we all want to make sure that our connection is going to be stable. There's nothing worse than being in the middle of a game and the connection disappearing. In order to begin your online Bingo adventure, you'll need to create an account with an online casino site. You'll also need to choose which game of Bingo you want to play as there are lots to choose from, and you'll also need to choose the room you want to play in and buy your cards. The great thing about online Bingo is that you can play from pretty much any device that you own, whether that be your mobile phone, tablet, laptop or computer. All you need is a stable internet connection! There are also apps out there that let you play online Bingo, but if you're in it for the money you want to avoid them, as they don't give out cash prizes. But the good thing about them is that you can practice your Bingo skills with these games! On some online bingo sites you can also play no deposit bingo free money, so there is that!
What should I look for on a Free Bingo casino/website?
You should think carefully about what online casino to sign up for, as it's not something to take lightly. You want to make sure that your details will be safe, but also that you have the best chance of winning if you play at that casino. It can feel overwhelming when you're faced with the decision of trying to find a good casino to play at, especially if you're a beginner, but don't worry we've got your covered! Let's explain what makes a good casino. Good casinos offer bonuses to their players, like no deposit bonuses and welcome bonuses. If the casino doesn't offer one, we suggest you walk away as you want to maximise your chances of winning, right? A no deposit bonus will let you play for free and get some much needed practise in. Plus you get to see if you enjoy the game without losing any money. But remember that you'd have to make a deposit if you wanted to start playing for real money. It's important to do your research here, as the casinos might just be offering these bonuses for slot games. If you have no interest in these games and only want to play Bingo, then it's important that you read the fine print on these bonuses. If you're still unsure you could contact the casino and they will be happy to answer any questions that you have. After all, they want to welcome new players!
Also check to see if the casino offers a VIP scheme or a members club for those that stay loyal to the casino. This is a clear way that casinos can show that they care about their players, and you want to know that you'll be valued! You could check out the reviews of the online casino you're considering becoming a member of, a simple search on the Internet will do the trick! Players are often very honest about their online gaming experiences, and it's a great place to get real experiences of that particular casino. Some online casinos use exclusive Bingo rooms, and this means that they don't mix them together on a big network. This is an important factor to consider as if the rooms aren't exclusive the rooms can get super busy, which would greatly reduce your odds of winning. The software that they use can also affect the different versions of the game on offer and if you want exciting and fresh versions of the game this could affect your decision. Finally, although this may seem obvious, check that the casino has all of their licences and certificates. This way you know that you're important bank details are safe, as this is a very real concern for some people when they play online games.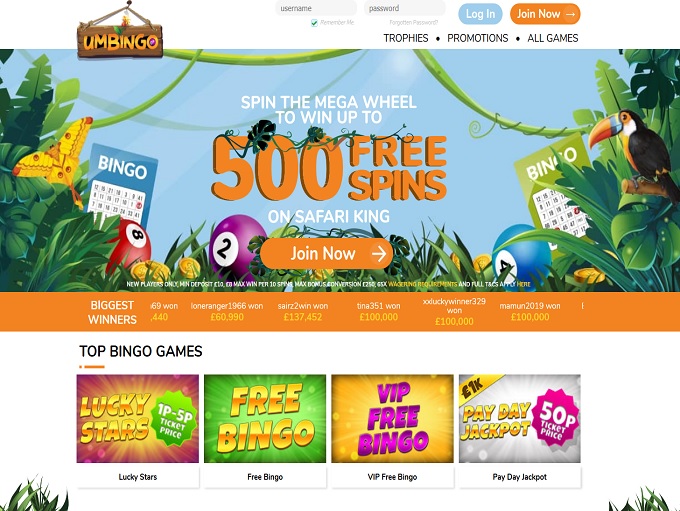 How to create your Online Bingo Account – Getting Started
So how do you actually create your account? And how do you stay safe online? Just follow our simple guide! You don't want your personal information to be out there for the world to see, so first off make sure that you are using a private Wi-Fi connection. If you use a public one there's a chance that your device could be hacked and nobody wants that. Its super simple to create an account, once you've found your chosen Bingo site just look for the button that says 'join now.' Next up fill in your personal details like your name, address and most importantly, your age. Casinos are required to accurately check out the ages of their players, otherwise they are breaking their licence conditions and could get shut down. This is why they need this personal information from you, makes sense right? You'll also likely need to register your card details, even if you just simply want to play for fun and don't want to make a deposit yet. Most online casinos will need these details before they can send you your no deposit bonus offer. Before you put in these details make sure that the lock sign appears at the top of the webpage, this signifies that the website is safe and your details will be secure. If you don't see this icon then we recommend that you find a different casino to play at.
Next you'll need to decide on a username and password. At some online casinos your username is not the same as your chat name will appear. But you should make sure that you choose a username that you'd be happy to see appear in chat rooms. A little tip is to avoid anything too personal and we wouldn't recommend using your real name, as this means that you can keep some anonymity in the online world – you can't be too careful! Choose a password that's secure and uses numbers, letters and a special character. This way it would be harder for people to guess your password! Then you'll need to register your chosen payment method, you can use a debit or credit card to fund your account. Whatever method of payment you use the card needs to be in your name, as this is a condition of the casinos licensing agreement. Once you've done this you'll need to make a deposit to receive your welcome offer promotion. Most casinos sites will want a deposit of £10, but some will allow you to deposit less than this to qualify for your bonus. Once you're offered your bonus you'll need to select the 'accept' button. Then you're ready to go!
Winning strategies for Bingo
Are there things I can do to improve my chances of winning? Yes, there are! Follow our tips and tricks for playing land based Bingo. Of course, there will be some strategies that apply to both versions of the game and we will explain what they are along the way. Our first tip is to keep your cards if you can! This is because some land based casinos will let you keep the scorecards you used in your last session. This will help put you at an advantage as you can study your cards and know exactly where your numbers are. Then as soon as the caller announces the numbers you can spot them quicker! Do you research if you want to use this tip as not all casinos and Bingo halls will let you do this. This means familiarising yourself with their rules will put you at an advantage. Just think how embarrassing it would be if you were asked to leave in front of everyone! Going to places that offer you a lower jackpot could be another way of helping you to win, as these might not be so popular with the high rollers, but could still give you nice some odds.
Try not to duplicate your numbers is our next tip for land based Bingo. Remember that your cards never have the same number appear more than once, to make sure the game is fair. You can boost your chances of winning though, by choosing cards that don't duplicate the numbers that appear on their other cards. This way the odds are at least one of your cards will have the number called out. Another strategy to improve your chances of winning big at Bingo is to ensure you're playing the game you think you are! This may sound like a silly tip, but it's one that you shouldn't dismiss! After all, there are lots of different types of Bingo out there and it would be easy to get confused.
The different games all have their own little rules that can differ from each other. Imagine thinking you're about to win your game and then you mess up the rules and lose! Yeah, doesn't sound good does it? The solution is simple, make sure to study up on the different types of Bingo out there. This is definitely a tip that you can apply to online Bingo as well, so keep this in mind when you are choosing your online Bingo game. And finally, concentrate, concentrate, concentrate. Oh, did we mention… concentrate! This goes for all versions of Bingo, but in particular land based Bingo. You wouldn't take your eye off the ball if you were in an important situation like a job interview or exam, would you? And some of you out there take your Bingo games just as seriously as those important situations, as your aim is to win. Remember that some land based casinos have a no talking policy, and even if your weekly bingo night is a social occasion make sure you respect this rule or you could upset other players and that is never fair. If you are only half listening then you could miss a number that the caller has said and this can mean the difference between winning and losing.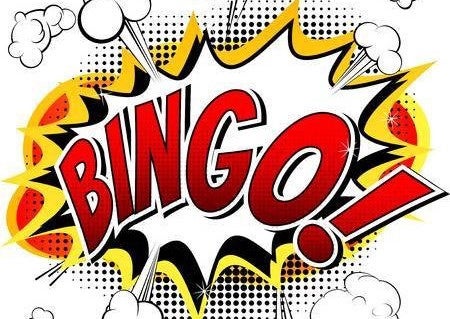 Winning strategies for playing Online Bingo – How to Win at Bingo
So what about strategies for online Bingo? Well, we recommend that you make good use of the player chat rooms that casinos offer their players. As we have discovered, this is a place where players can talk to each other, just like you can in person in a land based casino! They come with lots of little bonuses and advantages, for example they can offer bonus games or the opportunity to win free tickets. All of this adds to your chances of winning! But not only this, you can talk to more experienced players than yourself and gain valuable insider knowledge and tips. What's more, you can make friends! This is an important aspect that shouldn't be overlooked, as this can help combat loneliness for people and bring a whole new level of excitement to the game! Of course this tip also applies to land based casinos, as you can gather useful information about Bingo and socialise with your Bingo buddies.
Also chat rooms are places where you can practise your Bingo Lingo, and that's always fun! Another good tip we can give you is to avoid playing your favourite game during peak hours. By peak hours we mean when the game is at its busiest. It's only logical that if you play Bingo at a quieter time then you have a better chance of winning as your odds follow how many cards are being played in a game. This is a tip that goes for both land based Bingo and online Bingo, just make sure you play at a time where you'll know there will be less players in the game than normal. This could mean you wake up early to log into your online Bingo account and play before most people are awake. Or if that sounds terrible because you aren't a morning person you could play super late in the evening when everyone is sleeping. Why not test different times of the day out and see? Maybe if you play in a land based casino in the middle of winter or in the middle of a storm when most people stay in their houses. Plus land based casinos have to give out the jackpot no matter how many people are there, so that should be a big incentive to venture out in bad, stormy weather! We know this tip isn't always possible to follow, but if you can it could really help improve your chances of winning.
What are you waiting for? Bingooooooooooooooo!!!
We love Bingo and we know you do too! It has such an interesting history behind it and we love learning new and interesting facts about our favourite game! We love how Bingo is such an inclusive game, as it's super easy to play. Who doesn't enjoy the way that it can bring together people from all different backgrounds and ages together. This game truly has the power to do this! People have made friends for life at their local Bingo hall or in player chats online, we love that Bingo has the power to create lasting friendships.
We want to push you out of your Bingo comfort zone, and recommend that you try different versions of the game. This could mean getting yourself down to your local Bingo hall instead of logging into your online account. Or creating an online Bingo account and experiencing all of the wonders of the online gaming world – we promise you won't regret it! We hope that you have enjoyed reading our guide on how to play Bingo, and that we have answered some of your burning Bingo questions! Make sure that you put our tips and tricks to good use, as you never know – they could help you to win big!
New players only, min deposit £10, max bonus conversion equal to lifetime deposits (up to £250), 65X wagering requirements and full T&Cs apply. Please see our promotions page for more information & you can read our Full Terms and Conditions through the link above. All the mentions to bingo promotions (free bingo) and free spins (free slots) are subject to the above Terms.