Fair and Square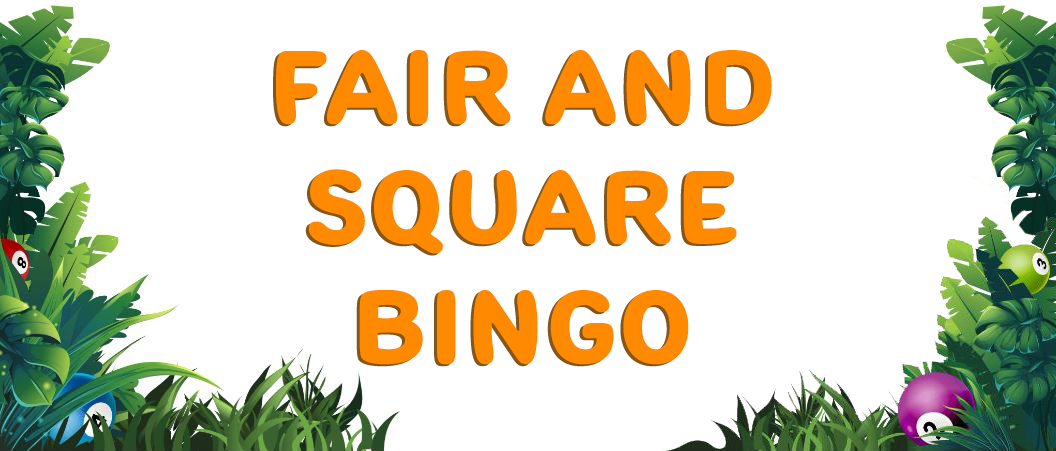 Fair and Square Bingo
Fair and Square Bingo is another exciting bingo free no deposit variant with a few tweaks to the rules. Just like the name implies, the game offers all players who log into the room a balanced playing field, so only the best, or luckiest, bingo player will win.
Fair and Square Bingo is something new and innovative, bringing novelty into the world of online bingo. You can give the game a try now at Umbingo top bingo sites uk, or read this guide to learn how to play first. You can also enjoy some of the best online bingo games.
Quicklinks: Gets the Worm | Irish Luck Jackpot | Tomb Raider Slot | Guns n Roses Video Slot | Lucky Irish Spins | Aloha Slot Game | Slingo | Gonzos Quest

Fair and Square Bingo Gameplay
Fair and Square Bingo is played just like standard bingo. Players are expected to buy a certain number of cards and enter the online bingo room. Then, as the operator calls out random numbers within a specific range like 1 to 90 or 1 to 75, the players look for the numbers on their card and daub them.
If a player can daub all the numbers on the bingo card, they win Full House and leave with the jackpot prize. Players can also get the One Line or Two Lines payout when they mark all the numbers on one column or two columns, respectively. Fair and Square Bingo can come in any version, whether 90-ball, 80-ball, 75-ball or 30-ball.
Now, what differentiates Fair and Square Bingo is a few tweaks to the rules that many bingo and slots games enthusiasts will be able to relate to. In the game, a restriction is placed on every player, ensuring that all players use the same number of cards.
For example, a Fair and Square Bingo game might state that all players must have five cards, no more no less, regardless of their bankroll or budget. Before a player can enter the room, they must meet this requirement of a certain number of cards. It levels the playing field for all bingo players in the virtual room.
When playing Fair and Square Bingo, you cannot use the popular strategy of increasing your winning odds by buying more cards than anyone else. It also prevents the high roller players from grabbing all the wins from players with lower budgets.
Fair and Square Bingo games differ according to the number of balls they are played with and how many tickets players are allowed to buy. Most of the time, its four, ten or twelve tickets that are allowed. Some other games just set an upper limit, although this doesn't make it fair and square.
You can give Fair and Square Bingo a try at Umbingo, and benefit from the free bingo games download offer once you sign up.

Last Thoughts
Fair and Square Bingo might seem a bit restrictive for those players who enjoy buying as many cards as they feel like in that moment, but there's nothing wrong with trying something new. The game gives you an equal chance of winning like everyone else and still follows the standard bingo gameplay that we all love.
Also, you don't have to ponder on how many cards you should buy. Try out this game now at Umbingo. You can also enjoy the free bingo no deposit offer once you sign up. We can also offer you a wider selection of bingo games, so why not try the Daily Launch Bingo game while you are here.