Clock Work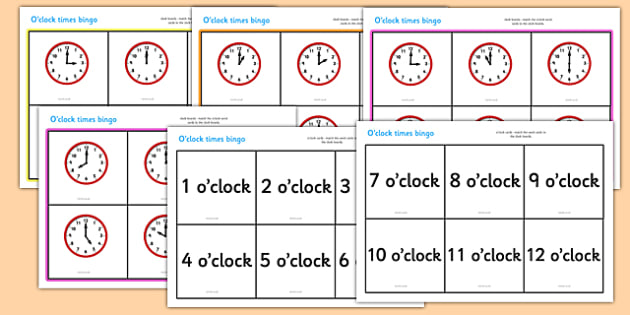 Review of Clock Work 90-ball bingo
Online bingo sites offer this exciting game that comes in various forms, and the most prevalent variation in the UK is the 90-ball bingo. Umbingo offers a variety of  90-ball bingo games, and one of them is the Clock Work 90 balls bingo.
Clock Work 90 balls bingo is a lottery-type online bingo games, and the prizes are solely funded by the number of players that are involved in the game. The game aims to successfully match the bingo numbers that are drawn (from 1 to 90) with the numbers on the bingo cards that the player purchased, and then complete 1 to 2 or 3 horizontal lines before any other person does.
The game can have as little a single player or as many as thousands of players. The more the number of players, the larger the prizes. Similarly, the less the number of players, the higher your chances of winning. Bingo cards can be purchased from Umbingo after successfully registering on the website. Read below for more on this bingo variation or try free bingo no deposit now!
Quicklinks: History of Bingo | Bingo Calls | How to Win at Bingo | Bingo Names | How to Play Bingo | Pay by Mobile Casino

Playing Clock Work 90 balls bingo
When playing Clock work 90 balls bingo, The prizes/jackpots offered has a minimum guaranteed amount that can be won, and the jackpot or final prize is solely determined by the number of tickets bought for every game.
What is most unique about playing clock Work 90-ball bingo with Umbingo is that for every round played, there can be up as many as three different winners. Players can win either by getting a one-line bingo, a two-line bingo, and even a  full house bingo. Below is a breakdown of each winning variation:
One-Line Bingo: Cover every one of the numbers present on any particular row on any ticket.
Two-Line Bingo: Cover all of the numbers on exactly two of the three rows on any of your tickets.
Full House: Cover every number on all three rows on any of your tickets.
If you are playing the clock work 90 balls bingo in a live hall, you will be required to shout "BINGO" to alert the bingo staff that the winning bingo combination is covered on your end. However, the advantage of playing online with Umbingo is that you can skip this step as it is automatically handled for you.
After all three winning combinations have been announced, that round comes to an end, and you can prepare for the next round, which will be done for you when you play online with Umbingo.
While 90-ball bingos like Clock Work is almost played the same way universally, each online provider has its unique set of rules and methods of operating that all punters must know about.
Read the rules on Umbingo so that you don't have to bother about doing something that is not allowed or accidentally making a mistake that could make you lose your prize money. Try this variation of bingo with our online free bingo games promotions today!
Find slots games at Umbingo too!
Last thoughts on Clock Work 90 ball bingo
Clock Work 90 balls bingo is a game that is worth a try even if winning the jackpot isn't guaranteed. You can also try free bingo online, as it is a fantastic offer that allows you to play games such as on offer at Umbingo even when you don't want to risk your cash. If you don't fancy this game, why not check out Bingo Millions 75 Ball Instant instead?