Slingo Carnival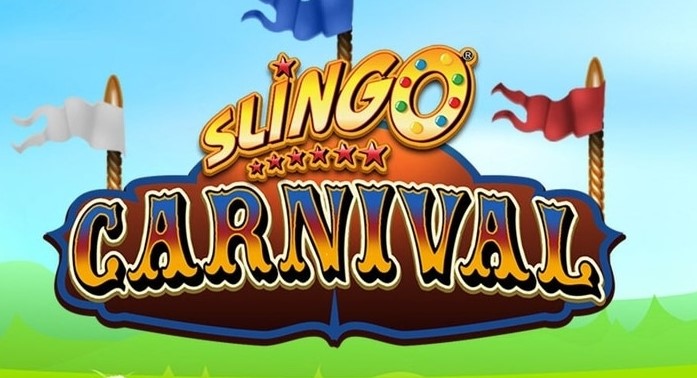 Slingo carnival is just like every other Slingo online bingo uk only they have turned everything up to 11.
The carnival is in town and the slots game development team at Slingo originals have taken full advantage of what that might bring.
Quicklinks: Temple of Iris | Rainbow Riches pick n mix | Fiddledeedough | 7s to Burn Slots | Double Up Slots | Gold Rush Slots | Bonanza Slot | Dream Bingo Slots | Fluffy Favourites Free Play

Slingo Carnival Developer - Slingo Originals
It might come as a shock to some of you, but it has taken the good folks at Slingo Originals almost twenty five years to add the carnival theme to their Slingo formula. That sounds mad considering how well the game of Slingo seems to fit this aesthetic.
What have Slingo Originals been up to for the past twenty five years instead? Well, they've been busy creating a ton of other slot game and bingo game mash-ups including:
Slingo Showdown

Slingo Cascade

Slingo Reveal

Slingo Lucky Streak

Slingo Rainbow Riches

Slingo Rainbow Riches

Slingo Extreme

Slingo XXXtreme
That's a lot of Slingo on the market. There can't be many people left who like bingo games that haven't given Slingo a try. Umbingo must be full of Slingo enthusiasts.
So, is it worth it to play Slingo Carnival?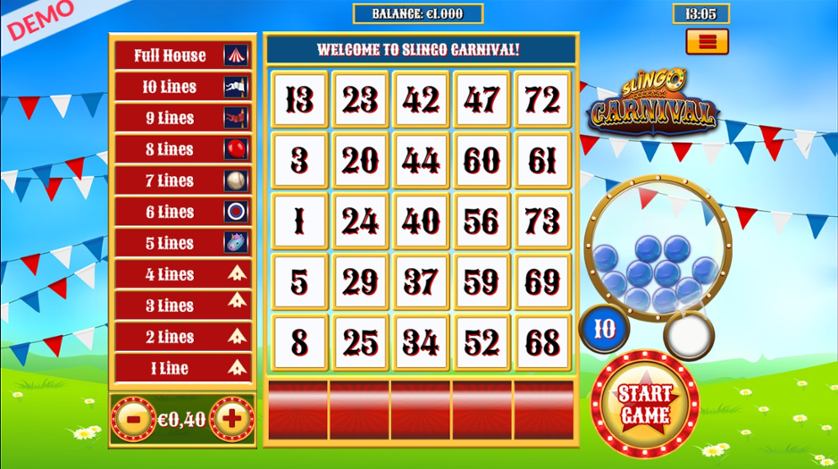 Gameplay and Symbols
The carnival is in full swing when you open up the 5x5 grid that is the slot game, Slingo Carnival. The symbols on these are your bingo numbers and you have 6 spins to match these on a pay line horizontally, vertically or diagonally to finish your card.
Every time you match these numbers on the reels, you cross them off of your bingo card. That is how you perfectly combine slot and bingo games. To win you need to have all of the numbers on your card crossed off before your 6 spins runs out.
Slingo carnival can be played by setting your stake between 0.1 and 10 for 6 spins, just like the Slingo Fluffy Favourites slot.
But where does the carnival theme make its way into the game?

Bonus features in Slingo Carnival Slot Game
If you've visited Umbingo and played other slingo games like the Slingo Fortunes slot, you will be familiar with some of the Slingo bonus features. The super joker makes a return and landing this will allow the player to cross off any number they want from their bingo card. Almost like a wild card in other slot games.
If the super joker is here to help then the devil symbol unfortunately has to show up to hinder. Landing this symbol will block off any potential pay lines for the player.
To keep things relevant to the carnival theme we also have the free spins symbol. Get this on a spin and you will win a free spin. But there is much more to Slingo Carnival than you may think.
Players that are lucky enough to finish 5 or more bingo lines are treated to some carnival games in a chance to win some more prizes. You will have a choice between:
The balloon popper

- the player receives four throws at balloons to win a multiplier between 1 and 5x. Some balloons may reward players with extra darts.

Bottle toss -

Like the balloon popping, the player throws balls at bottles to knock them down. The ones knocked down have multipliers attached.

Toy Bonus -

choose a toy from the rack and win the prize attached to it.

Target spin- targets will spin on screen and each have a different multiplier attached. The one you land is the one you win

Roller coaster bonus -

Spin a wheel and move up the roller coaster. Get to the top before you run out of spins and you will win a prize

Log Flume bonus -

this is the same as the roller coaster only themed around a log flume.
These games are all beautifully detailed and add a lot to the regular Slingo formula.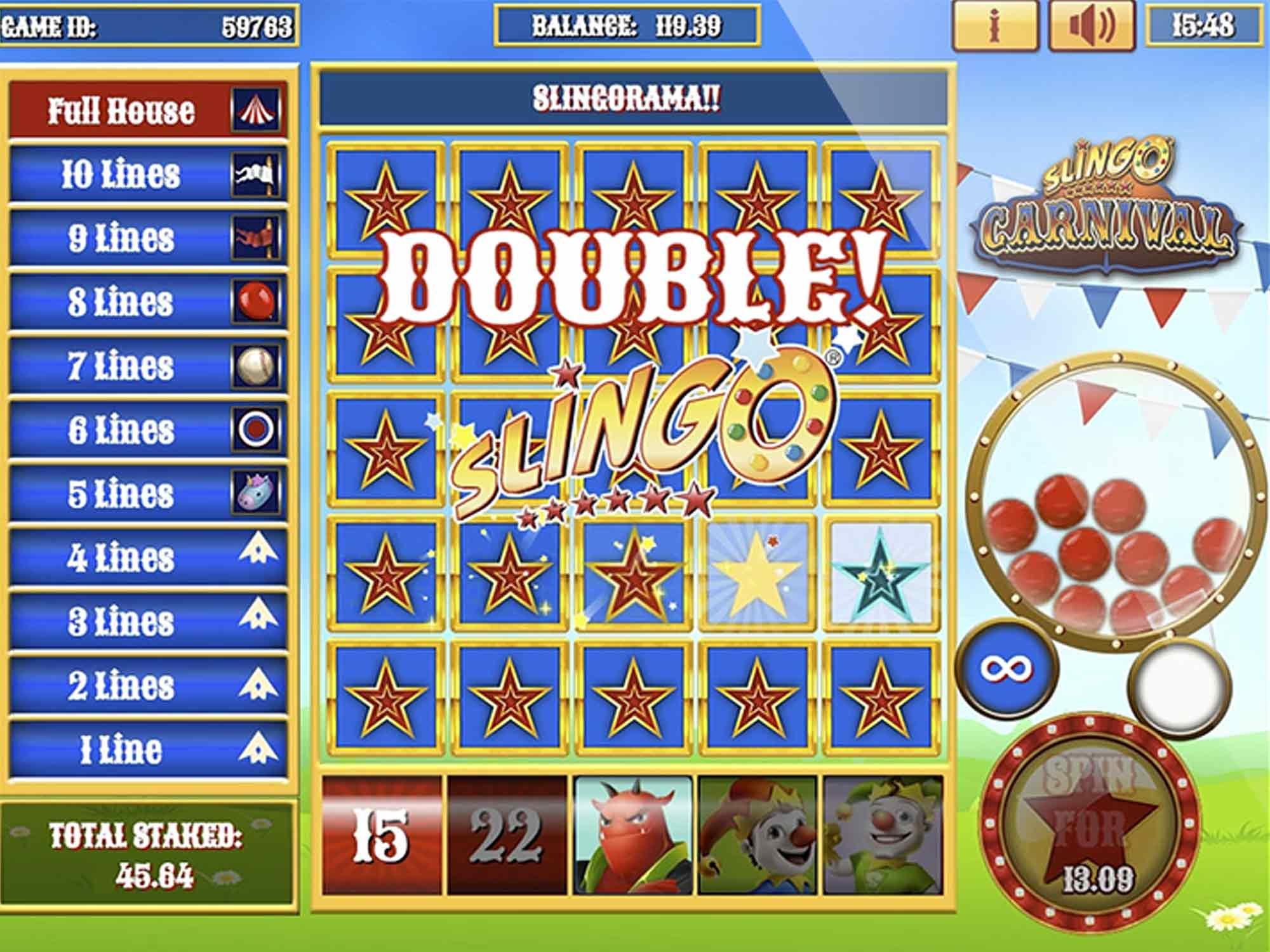 Conclusion on Slingo Carneval Slots
It doesn't take much to step outside of the regular Slingo formula but Slingo Carnival does it in style. The mini games are fantastically themed and add so much more to the base game.
With so many bonus features, you may feel overwhelmed. No worries. There are plenty of regular bingo games and other slingo games like the Slingo Berserk slot to play at umbingo for those that get queasy at the carnival.