St Pat's JP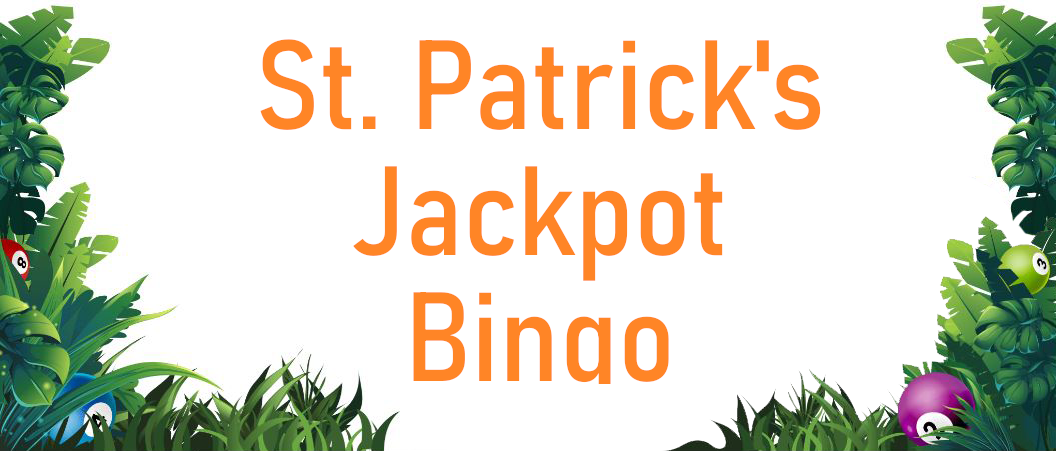 St. Patrick's Jackpot Bingo
St Patrick's jackpot bingo is one of the best bingo no deposit bonus games to play in the month of March and any other time. While many people have associated St. Patrick's Day is associated with beer, wearing green, bingo and parades, the holiday is well-grounded in history of over 1,500 years.
The earliest known Patrick's day celebration was held on the 17th of March, 1631, marking the death anniversary of St. Patrick in the 5th century.  We're here for the bingo game part of the celebration, and that's what we'll discuss below.  You don't have to search too far for St Patrick's jackpot bingo as you can play it on Umbingo which is one of the best bingo site to win big!
Quicklinks: Temple of Iris | Rainbow Riches pick n mix | Fiddledeedough | 7s to Burn Slots | Double Up Slots | Gold Rush Slots | Bonanza Slot | Dream Bingo Slots | Fluffy Favourites Free Play

How to play At Patrick Jackpot Bingo?
When playing this bingo game, The host takes the first turn at playing the Bingo Caller. They'll have to call out the numbers, so they can not play that round, but can put on a fetching leprechaun hat. All other people would have markers and scorecard and markers. 
Before you look at the rules, why not check out modern slot games that you can find right here at Umbingo.
The Rules: The game's scorecard is made up of a total of 25 squares, that is five rows of five small squares, with "LUCKY" written across the top. The caller has to pick out a number randomly, and they'll call it out. For example, if they call "5" you lookout to find out if you have a "5". If you have that, put a marker on it. Your aim is to cover five squares in a row ultimately. It could be vertical, diagonal or horizontal. If you do, that's bingo!
Important Note: There'll always be a blank square in the centre of the card and you can automatically cover this without any number being called.
The Markers: For  St. Patrick's jackpot bingo, it is not out of place to have markers that are associated with the Day. The most common symbols you'll see include miniature Irish flags attached to cocktail sticks! Of course, this is often an Irish themed bingo game because St Patrick is the Irish patron saint. This means we can have leprechaun and pots of Gold as symbols.
Never ignore the luck of the Irish: If you are lucky enough to cover five of the bingo squares in a row, immediately yell out, "Drink! Girls! Bingo!" and do so in the manner of Father Jack. It is vital to note that in order to win, you must do well to shout it before anyone else does – and also yell out before the caller can go ahead to announce the next number. Once this is done, the caller will then proceed to give everyone with a shot, plus the winner will take the leprechaun hat, to be the next Bingo Caller.
This much bingo game fun is only available on umbingo.

Final thoughts on St Patrick's Jackpot Bingo
A player may sometimes have to forfeit numbers – or the punter may be able to easily mark off bonus numbers. This and other no deposit bingo games are available on Umbingo, like Speedy Bingo!