Lost Island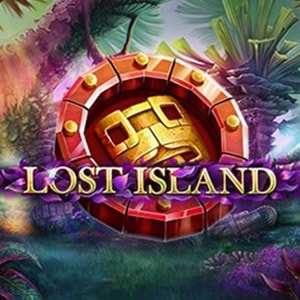 Islands tend to be quite luxurious, think this slot is the same? Play to find out…
Summary of Lost Island Slots
From developer Eyecon, we would like to introduce to you: Lost Island, a slot that let's you live the life of luxury through isolation. When we often sit procrastinating, we often envision ourselves in locations that are sunny, and locations that have endless possibilities, thus pulling us from the monotony of everyday life/routine. Islands are common among a lot of daydreamers for these reasons alone, which is why they have been chosen as the backdrop for this here online slot.
Sometimes we just need a break, and in Lost Island you get the chance to kick back for a little while and not worry about everything else that might be going on around you. Consider Eyecon your tourist guide for this adventure, since they probably know this place a lot more than you. Lose yourself to this slot and it will make you rich beyond your wildest dreams, many people have tried, but hey not everyone is a winner. Play this and other best online bingo games.
Lost Island is a 5 reel by 20 pay-line sort of getaway, which has you spinning these reels in search of paradise in the form of massive cash pay-outs. We would highly encourage that anyone who plays this slot, does so for a couple of hours at a time, simply because the more you play, the more you win.
We only recommend you do this on slots that we genuinely think are worthwhile, and well, this slot isn't one of the most popular games on the planet right now without a reason, so consider that. If you are due for a holiday, or are ridden in wanderlust then there is no better online slot out there that caters to your every need quite like this one. Be sure to check out the rest of our written review below to find out more!
Quick Links: Fluffy Favourites | Rainbow Riches Pick 'n' Mix | Shaman's Dream |
White Wizard | Fireworks Frenzy | Action Bank

Expectation vs Reality when playing Lost Island
Exploring new places appears to be a common theme in a lot of online slots out there, and we admit it, not a lot of them can pull it off. Some try too hard, or become self-obsessed to the point of confusion. This is not one of those occasions, so try not to worry.
Lost Island is a slot that has all the staying power of an active volcano, and will continue to erupt across the online gaming world for the foreseeable future. If you love exploring the unknown, and basically trying new and exciting things then you will find that this slot does a lot for you in more ways than one. Never before have we had so much fun in an online slot before, let us tell you that right now!
About Lost Island online slot
In order for one to begin exploring you will first need to set your bet amounts accordingly, this can be done at the bottom of the screen, alongside various other settings that will alter your experience in this slot outright. We would recommend you play on a low amount before you try your hand at a much larger amount.
You'll find that you are a lot wiser for what comes, and will understand what it takes for you to master this slot. If you want to jump straight into the action then there is a max bet button for you. If you have never played an online slot before then don't worry.
Lost Island is a very accessible slot that looks after its players. In order for one to win money here, your goal is simple: match the various symbols you see on the reels in repeat succession. These symbols can be grouped together from as little as 3 up to around 5.
The more you match the higher your score will be, remember that. The reels themselves use a very lavish colour scheme, which uses a lot of purples and golds in their approach. It really is such an aesthetically pleasing slot. Find more free slot games here!
Bonus Games and Bonus Features available on Lost Island
What would an online slot be without the outstanding features that follow. In Lost Island you will find some of the most creative features that you've ever seen in an online slot before. Yes it is true that the more you play the more you earn, but you will find that if you manage to use some of these features once, that you will be earning quite a high amount.
Wilds: Wild symbols are common in a lot of online slots, and what they do is quite unique. Wilds will substitute for all other symbols bar the scatter.
Free Spins: Free spins come with additional multipliers that will throw scores up the pay-table should you let them. Free spins are useful in giving you the highest scores possible in this slot.
Hit or Miss?
Lost Island is a trip that we encourage every avid online slot player should take for themselves. There's not a lot of slots like this out there, so take advantage now before your friends do. Play now and receive our great bingo offers!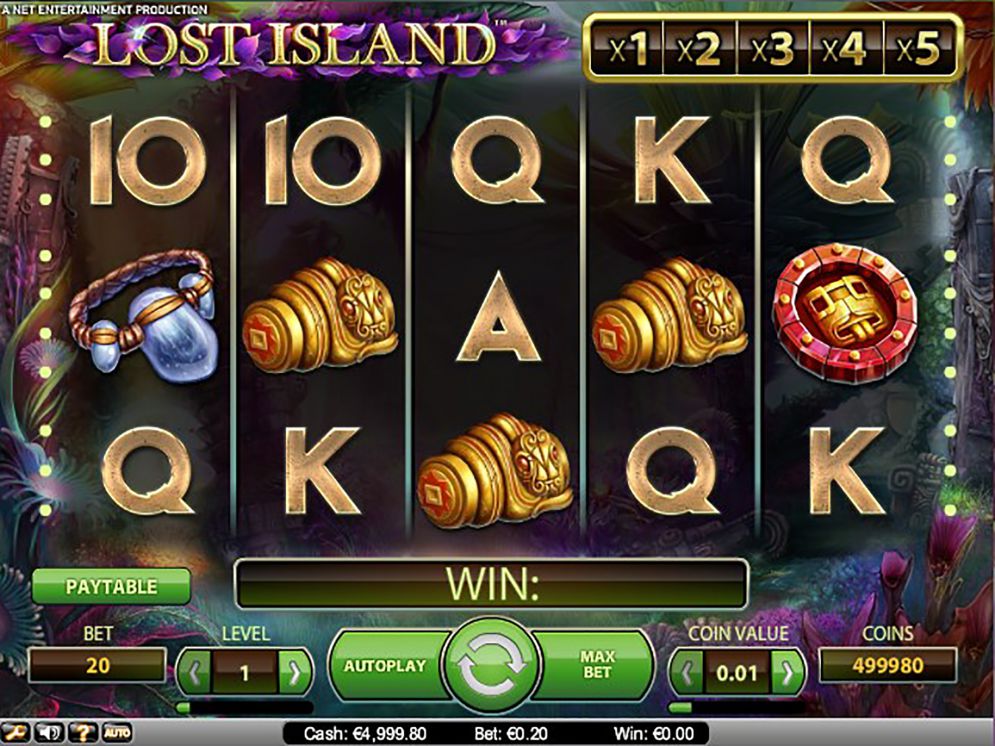 Other Games by Eyecon – the Developer of Lost Island 
With a name like Eyecon you would expect to see some of the most inspiring online slot titles in the market currently, and well to be honest you would be correct in thinking that. Eyecon are an Australian developer who have had their fair share of success through countless releases on a daily basis.
So many developers look to Eyecon for inspiration, which is why they are held in such high regard among their peers. Not a lot of developers will share the same passion as Eyecon, this is a real shame as if some developers would actually care about the content they were producing, then maybe we would see some very interesting slots indeed.
What Eyecon bring to their many titles is class, and you can't teach class, especially when it is executed with such precision. You might not have heard of the developer but you have more than likely heard of some of their online slot offerings. Players looking for more from the developer should definitely check out the following slots and online math bingo games from Eyecon:
Fluffy Favourites Jackpot
Secret Garden
White Wizard
And many, many more!