Autumn Gold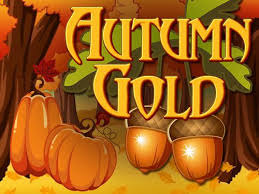 Bring in the changes of autumn in this highly enjoyable online slot! Umbingo, the home of the best online bingo brings a new slot game release from Eyecon. Similarly, besides top bingo promotions there is also amazing free slot games offers here.
Summary of Autumn Gold Slot
We understand that personal preference is key in online slot gaming, hence why we often gravitate towards slots that are rather simplistic in nature in their theme, but have very unique gameplay elements that we can't help but be excited for. In Autumn Gold you are given the chance to witness a change in the season, all from the comfort of your own home without ever needing to step outside to watch the leaves darken.
A slot based on a season might sound unique as a concept, after all, most slots nowadays tend to be based on movies and things directly referencing pop culture. So if you enjoy originality in your online slots then you shouldn't have to look far with this one. More on promos for slots and online bingo no deposit offers here.
In terms of gameplay, what you're looking at is a 3 reel slot that just so happens to be played over 9 unique pay-lines. In-case this isn't clear, Autumn Gold is an incredibly simplistic slot to play, which is not a knock on the slot but more a compliment as it can be rather difficult to craft something so accessible to a lot of different demographics out there.
Developer Eyecon are masters of their craft as this point, so can you really blame them for doing yet another outstanding job on one of the most popular online slots going today? Be sure to check out the rest of our written review below, we go into a little bit more detail with this one that we think you should know before diving in!
Quick Links: Fluffy Favourites | Starburst | Rainbow Riches Pick 'n' Mix | Shaman's Dream |
White Wizard | Fireworks Frenzy | Action Bank

Expectation vs Reality when playing Autumn Gold
It can be easy to class this slot as a transitional slot, especially considering that the season of autumn is somewhat of a transitional season, bringing about colder weather as a result. Try to remain open minded with this slot, as there is a lot to see and do on these reels that are incredibly rewarding if you happen to be good enough at the slot.
We like to say that practice makes perfect in slots, but in this one you should be able to get a fine grasp on how to play from only a handful of spins, which is great as it means you will start earning more, faster. If this is not enough to persuade you, then, maybe you should check out our bingo games instead!
Playing Autumn Gold Video Slot
The season of autumn often has a very specific look and feel when it comes to how it is portrayed in other forms of media, and in this slot you will find much of the same. Oranges and browns are the primary colours featured here, and will see you through each and every spin you happen to partake in. In terms of setting the scene, you will not find a more accurate slot.
Symbols in this slot also add to the immersive aspects of this slot overall, with nuts, boots, jam jars and owls all being available for you to match from the moment you hit spin. Each of these symbols are clearly set-out from one another in design and colour, meaning it shouldn't be too difficult to find them on the reels themselves in the heat of play.
These symbols also represent a different numerical value depending on how you are stringing together wins; it goes without saying, but the more of these symbols you can match in one go, the higher your scores will be.
In order to play this slot you will first need to set your bet amounts accordingly, this can be achieved at the bottom of the screen using the arrow buttons to raise or lower your bet. It's worth noting that there is quite a high RTP percentage in this one, so you might want to try playing on a high amount for the chance at higher wins as a result!
For those who wish to continue spinning this slot without being at the screen will find that this is possible through the auto-play mode that can be found at the bottom of the screen also. Autoplay is unique in that it can be stopped/started at anytime, and will give you a chance to earn big money in-directly!
Bonus Games and Bonus Features available on Autumn Gold Casino Game
What would Autumn Gold be without a litany of additional features in tow. All of these features do an excelling job in keeping the attention of the player, and will see scores jump even higher if you are finding them frequently on the reels themselves.
Wilds: Wild symbols will throw around the symbols on the reels in multiple different ways. In-fact they will substitute for all other symbol but the scatter.
Scatter: The scatter symbols are unique in that they grant access into the free spins feature. Scatter symbols appear more frequently thanks to wilds so be sure to start there and plant the tree of fortune.
Hit or Miss?
Autumn Gold is an incredibly realistic slot that portrays a season perfectly. We personally consider the season to be somewhat melancholy and this slot captures the feelings of this perfectly. If you enjoy slots that emote certain feelings and pay out endless amounts of cash then check out Autumn Gold!
Other Games from Eyecon - the developer of Autumn Gold Online slot game
Developer Eyecon is among some of the most creative minds within the industry today, their attention to detail and innovative ideas have always existed on the forefront of the online gaming industry. The name Eyecon is a play on the word icon, which is very apropos considering how well these guys craft slots that are played by thousands everyday, spanning multiple different countries and cultures in doing so.
With each and every new release from Eyecon comes the expectation of something different. If you take one thing away from these guys, it should be their penchant for success through experimenting with themes and gameplay elements that only heighten their games.
Never will you come across a slot from Eyecon that abuses your money in hope of bleeding you dry; these guys actually care about your experience, just as much as they enjoy making money, and making the worlds that you are given a chance to explore for yourselves. Slots in their catalogue include:
Cupids Arrow
Aztec Warrior
Enchanted Prince
And many, many more!
If you enjoyed this game, then you should also check out Gonzo's Quest slot.