Atlantic City Blackjack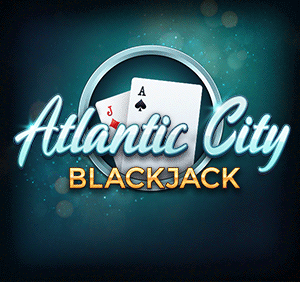 Summary of Atlantic City Blackjack
Blackjack is a casino card game that will never go out of favour with players! People love to play it in brick and mortar casinos, and when the iGaming industry came about and it was put online the game became even more popular! Play it today at Umbingo a free bingo no deposit casino.
Atlantic City Blackjack is one of the many variants out there, and it's actually one of the most popular ones due to it's simplicity and good house edge. The basic aim of the game is the same, as your aim is to get as close to the value of 21 without exceeding it or you'll lose!
In this review we are going to take a closer look at how you play the game, give you some important tips for improving your chances of winning and looking at the payouts you can walk away with! Of course, you can play the game right now if you want over at the online casino Umbingo where you can find the best online bingo!
Quicklinks: Temple of Iris Slots | Rainbow Riches pick n mix free play | FS Play | 7s to Burn Free Play | Double Up Ducks | Gold Rush | Slot Bonanza Free | Shamans Dream Slots | Fluffy Favourites

How to Play Atlantic City Blackjack Games
So how do you actually go about playing Atlantic City Blackjack slot games? As we have mentioned, it's one of the simplest versions to get the hang of – making it a great game for beginners! This version is played with eight decks of cards, and sometimes the dealer hole card can be used in the game.
Like other versions of Blackjack, the dealer has to stand on 17, but they can also peel in order to discover if they have won a Blackjack. But they can only do this if they have a card worth 10 or an Ace. After the dealer has done this, you can choose to surrender.
Atlantic City Blackjack allows you to double down on two cards and you can choose to split a maximum of three times. You can double down as soon as you've been dealt your two cards, and you can always spilt on an Ace card but you can only do this once and you only get one card in return. So what payouts can you expect from the game?
A winning Blackjack hand will payout at 3:2 and an insurance bet carries a payout of 2:1. The insurance bet in this version of Blackjack is you placing a bet on whether you think the dealer will land a Blackjack.
It's important to note that this bet can only be used if the dealer's first card is an Ace card, plus it will charge you half of your initial bet. So what's the house edge for Atlantic City Blackjack? It's considered to be roughly 0.4%.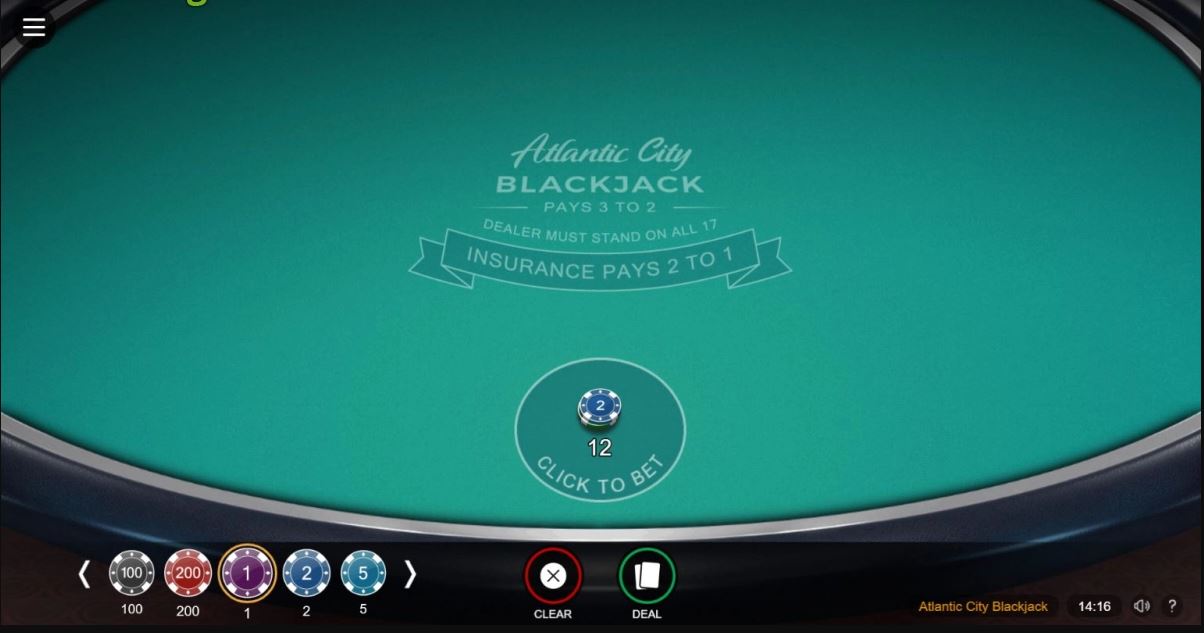 How to Win at This Online Casino Game
This is a very significant section in our Umbingo bingo games site review, as we are going to give you some winning tips!
Use a strategy card: strategy cards can help you to make tricky decisions, as they help you to weigh up your options. We don't just recommend beginners to use them, as advanced players can also benefit from a little help from time to time!
Play at trusted casinos: this is probably the most important tip on our list, as it can certainly mean the difference between winning or losing. Umbingo is a respected and reputable and online casino to play at, as all of their licences are up to date and they have plenty of promotions to offer their players - including no deposit bingo!
Get talking: heading over to player chat rooms is a great place to pick up tips and tricks from more experienced Blackjack players. Plus, you could even make some new gambling buddies over there!
Play for free: even if you're a confident Blackjack player, playing a new variant of it can sometimes get confusing. Playing for free will allow you to test out the game as well as some strategies without worrying about losing your money! We recommend that beginners to the game always play for free before they begin paying with their real money.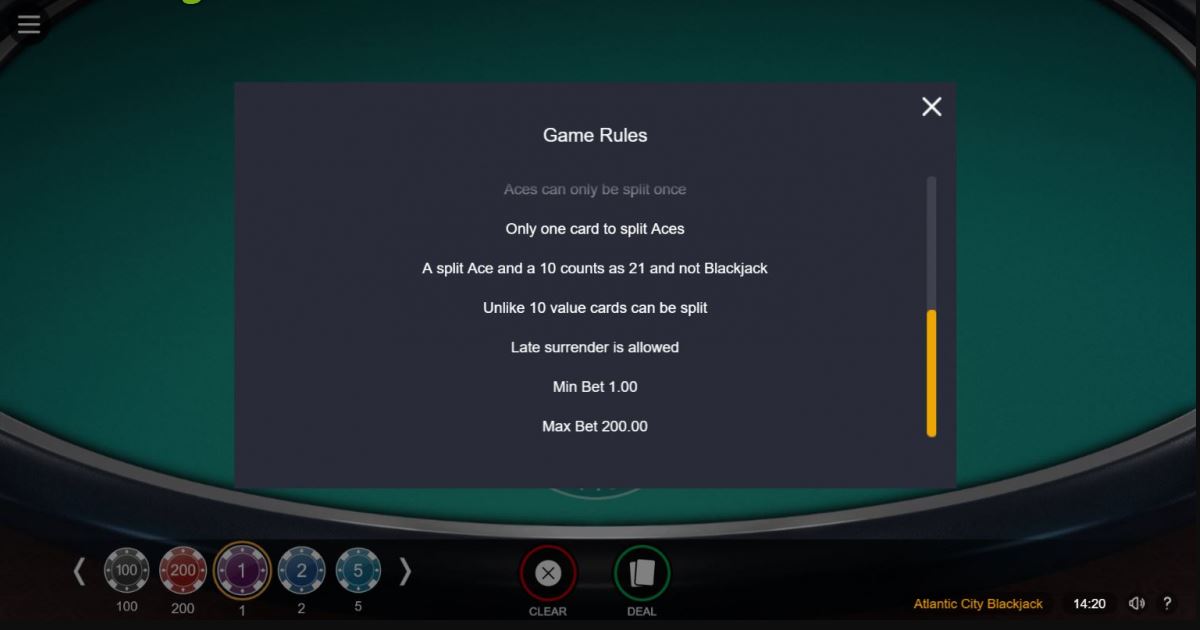 Last Thoughts Atlantic City Blackjack
Atlantic City Blackjack is a simple and easy to play variant of Blackjack. It offers its players some great payouts, and beginners will immediately feel comfortable with this game thanks to its easy to follow rules.
We recommend that you always play at a trusted casino to improve your chances of winning, as well as getting a few practice games in first! When you're ready, log into the online casino Umbingo for few games of Atlantic City Blackjack. And once you're done, there's bingo games just waiting to be played or the Zeus Lightning slot!