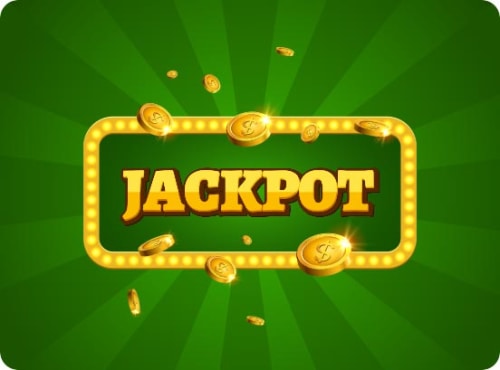 The rate at which people now play slots online games is higher than ever before. This explains why the online slots market keeps growing bigger and bigger because players around the globe now embrace mobile and online slots. With many variations and themes to choose from, no can never be out of options.
According to a few recent estimates, in the year 2017, the online gambling industry was worth about $46 billion. That may be a pretty huge figure, but it is set to grow up to $94 billion by 2024. Online slots have proven to be one of the biggest and fastest-growing parts of the online gambling market.
The goal of this text is to explore the reasons why people love to play online slot games on both casinos and bingo sites.  Below are some of the reasons, and most of them should be relatable to slot lovers.

Entertainment 24/7
First of all, online slots are not just for people desperately seeking wins; they a form of entertainment. These days, people claim that playing an online slot has become as enthralling as video gaming and films. As the online slots technology becomes more sophisticated, casino game manufacturers have been more focused on bridging the gap between classic slots and today's world of entertainment.
These days, it is easy to find slots based on music, video games, films, and even 3D slots games. People purposely play online slot games that they can relate to in terms of entertainment.
Unpredictability
One of the biggest secrets to the current success of online slots and land-based slots is unpredictability. Those who have read about the history of slots know that first slots machines showed up in the late 19th century. However, they evolved in the 20th century as operators began to use random number generators (RNG) as the primary technology.
The above shows that slots have indeed grown in leaps and bounds both in terms of gameplay and in terms of the sounds and images. However, RNG technology has remained the main driving force. When a player sits down to play slot games, they don't have any idea what they're going to get.
As you can tell, It's the unpredictability of having no idea what happens would happen next that attracts players in the first place and keeps them coming back. Besides, predictability leads to boredom, and boredom is bad for the business of online slots.
Deposit Bonuses
Come to imagine it, the only thing developers and casinos could add to the thrills and excitement of online slot games is Free stuff. These days players have access to hundreds (and possibly thousands) of online casinos and tens of thousands of online slots to choose from. Almost all online casino sites have a range of deposit bonuses, welcome bonuses, and no-deposit bonuses on offer for new and returning players.
Bonuses for those who play online slot games for the first time in a casino vary in size and type. However, one thing they commonly share is the free games offer for players. In most cases, there are some specific requirements added to the bonus.
For example, a good number of slot and bingo with no deposit bonuses can be wagered only on a specific online slot or slots picked by the casino. That is good enough for the thousands of players who are set to take advantage of slot bonuses each day.
Big Prizes
People play online slots for various reasons, but at the end of the day, the primary goal of playing is to win. Apparently, online slots are much like any other kind of entertainment in that it involves a cost. But there is no other kind of entertainment with the potential of thousands and millions in prizes asides slots.
Progressive slots are designed to offer millions in potential prizes. Many slot lovers are always on the hunt for progressive slot offerings from the biggest developers. The thought of making so much money by betting with so little is quite thrilling for players.
Final thoughts on why people love slot games
We have gone through some of the most common reasons why people from all around the globe choose to play online slot games.  It is good to know that something so engaging can now be accessed from anywhere and at any time. Lets also not forget to mention the excellent reward potential that slot games come with.
For persons who no longer wish to play just online slots, there are other options like online bingo games. Find more fun casino games on Umbingo.