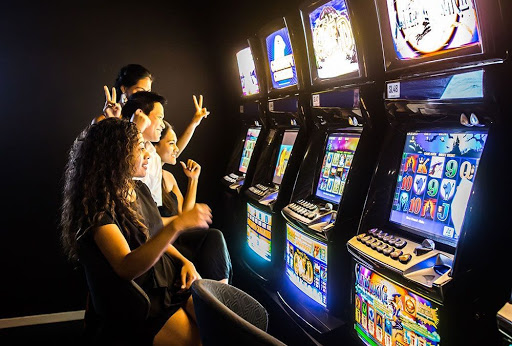 Here at Um bingo sites uk, we are all about assembling the best online bingo games out there. Attracting players to our site is one thing but gaining your loyalty is another. To do so, we pride ourselves on offering a fantastic range of the most entertaining and best bingo online. Types of bingo games are curated via a few different aspects. For one, there is the format of the bingo game, whether it be 75-Ball or 90-Ball Bingo. Then, there are the specialist elements of the Umbingo game itself, such as the theme of the room and the jackpots available. Here we will lay out some of best free no deposit bingo bonus rooms on our site.

Friday Fun Bingo Room
Friday Fun is one of Umbingo's best online bingo rooms. It uses the 90-Ball format which involves a 9x3 bingo ticket with 15 numbers and 12 blank spaces. There are, of course, 90 balls in play and the Friday Fun version follows the traditional 90-Ball format of prizes for one line, two lines, and a full house. The game runs, you guessed it, every Friday at 8pm. Friday Fun is immensely popular as the ticket price is only £1, so it provides a fantastic alternative to free bingo whilst still offering fantastic jackpot prizes. What's more, many of our bingo fanatics love having a weekly event to look forward to top off their week. Indeed, what better way to do it than with one of the best online bingo rooms out there? The Friday feeling is truly brought to life with our wonderful chat rooms; maintaining the social fervour of bingo is pivotal to a fun game, particularly at the weekend! In Friday Fun, the prize breakdown is as follows:
One line - £200
Two lines - £500
Full house - £1,000.
Mega Bingo Millions
Released in 2019, Mega Bingo Millions immediately became known as another exciting variant of the 90-Ball bingo format. In utilises a different theme to our other 90-Ball rooms and offers bigger jackpots. However, in this game, the jackpots are progressive in the sense that they are influenced by how many calls were needed before a player reaches 'Bingo!' To win the jackpot for a full house you must do so in under 70 calls. The same goes for one line, under 35 calls, and two lines, under 55 calls. A fun caveat to this feature is that if the full house is reached in under 50 calls, the play continues until 70 of the 90 numbers have been called out. As a result, multiple full house winners can be crowned with each player receiving a tidy jackpot. Of course, Mega Bingo Millions does not get its name without being one of the best bingo games for a jackpot. Indeed, there is a whopping £10 million up for grabs for lucky players in this game.
Bingo Millions 80-Ball Instant
Like the sound of the millions but want to mix up the bingo format? Look no further! With Bingo Millions 80-Ball Instant you are dealing with another of the best online bingo games on the market today. So, how does 80-Ball Bingo work in general? Well, if you have played 75-Ball Bingo in the United States then 80-Ball may feel familiar. It uses a similar square bingo ticket but instead of 5x5 it is a 4x4 grid, with no wild in the middle. 80-Ball is known for its whacky patterns that players must seek out to land prizes. As usual, you mark off numbers as they are called but in addition to looking for lines, columns and a full house, often in 80-Ball you will be looking for more abstract lines and shapes. Like any of the best bingo online, there are big prizes available. Similarly to the 90-Ball Mega Bingo Millions there are a certain number of calls the wins need to be landed in and the game uses a progressive jackpot which goes all the way up to £1.5 million. Players can win £25,000 on a single win if it is done before the 15th number call.
Last Thoughts on Umbingo's Best Online Bingo
In the end, it is a personal choice which bingo varieties you would like to have a go at. Of course, bingo is bingo and will always be a good time. The game has consistently proven itself for centuries as one of the best games out there. Although choosing which is your personal best bingo may be difficult, for at Umbingo there are so many exciting variations to choose from, we hope that finding the best online bingo site will be an easy choice.
If you rather play slots games, there 500 free spins available at Umbingo too!