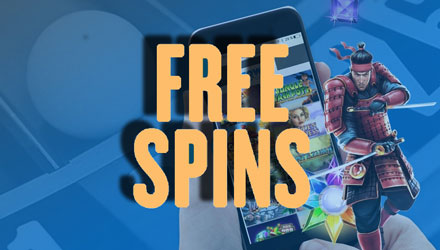 Bingo with free bonus no deposit can be an alluring prospect for iGaming enthusiasts who fancy trying something new. It is hard to turn down free bingo, for such an entertaining game without the risk surely offers nothing to lose. However, there is an argument to be made for playing real money bingo instead of free bingo no deposit. Of course, the countdown to a line or a full house is made all the sweeter if there is a grand prize jackpot waiting at the end of it.

Free Bingo No Deposit
So, what exactly is nodepositbingo? Well, those of you who have dabbled in some online casino gaming in the past, or perhaps even some bingo no deposit will be aware that usually players are required to make a deposit to their casino account in order to start playing games for real money. No deposit bingo is one type of no deposit offer which allows players to get started straight away with real money games without having to make a deposit. Sounds sweet, right? But it could be too good to be true?
Of course, licenced and regulated best bingo site to win are required to uphold all of their terms and conditions and keep things fair for you, the gamer. The issue is that often many players will skim over the terms and conditions and miss certain conditions such as wagering requirements. Wagering requirements refer to an amount a player must wager with real money on certain games before they can withdraw the winnings they made from no deposit games. It is always imperative that you understand the promotion you are playing with before you begin.
How to Play Free Bingo
Following new gambling regulations adopted in 2017, bingo no deposit offers have become sparse. This is because online casinos are now required to pay tax on free bets offered to customers. Essentially, the money which would have been staked by the customer has to be treated as if it actually were staked by the customer. In levelling the playing field with other regulations, as well as bringing in some additional revenue for the taxman, this new legislation created seismic changes in the industry. Although the customer was not affected, online casinos were disincentivised from offering certain no deposit bingo promotions. That said, there are still some out there and of course various different ways that players can still obtain free bets and free spins, though usually through making an initial real money deposit first.
So, if you are committed to playing some free bingo, how else can it be done? Perhaps you are happy not landing any winnings just now, as you would just like to gain some confidence playing the game. This is a smart move; indeed, for many older players who have been bingo legends over the decades, playing online bingo is new to them. Although the bingo rooms at Umbingo are laid out simply and efficiently and offer a stimulating experience, the process of playing online bingo can still take some getting used to. One way you can play free bingo is via direct apps on the Apple and Google Play store. There are tonnes of different free bingo games available here, including 75-Ball and 90-Ball bingo, set on a range of different themes. These apps are a great way to get your bingo eye in, brush up on those bingo calls and prepare yourself for some real money play.
No Deposit Bingo Games
We mentioned 75-Ball and 90-Ball bingo, but we appreciate that these terms may be new even to those of you who have played bingo for years. That's because these bingo games have a geographic origin, with each place simply referring to their own version as 'Bingo'. The great thing is, however, that the online bingo world brings about a whole heap of opportunities to try out new free bingo games and styles. So, what are some of these different types of free bingo?
#1 90-Ball Bingo
90-Ball Bingo is the traditional British version of bingo. If you're from the UK, this version is bound to be the crowning glory of bingo games and all you may know. The 9x3 bingo ticket is unmissable with its mix of blank and numbered squares and was patented way back in 1942. Players typically complete for a line, then two lines, then a full house, with increasing prizes awarded for each respectively. Bingo halls around the UK were hugely popular between the 1960s and 1980s, with a steady decline ever since. Nonetheless, online bingo has helped encourage a resurgence for the 90-Ball game and it is the most popular version here at Umbingo. Indeed, variations of the 90-Ball game you can dive into at Umbingo include: Bingo Millions; Summer Slip & Slide; Mega Bingo Millions; Friday Fun; Heavy Weight; Clock Work; The Jackpot Room; and Bingo Millions Instant.
#2 75-Ball Bingo
The second most popular game knocking around the free bingo no deposit scene is 75-Ball Bingo. You can play free bingo version of this game through apps or play some small stakes games for real money here at Umbingo. 75-Ball is the traditional United States version of bingo and features a 5x5 bingo card with a wild space in the middle. Players look to cross off a straight line or a variety of patterns such as all four corners or more imaginative shapes and designs. Here at Umbingo there are a bunch of fantastic 75-Ball bingo rooms for you to have a try at, including Bingo Millions Instant and Stars 'n' Stripes. With an equally proud history in the United States as a game often played at charity or church events, here at Umbingo we are pleased to play a part in stimulating the popularity of this great game. 
View here more bingo games, or just have a look at our slots game list.