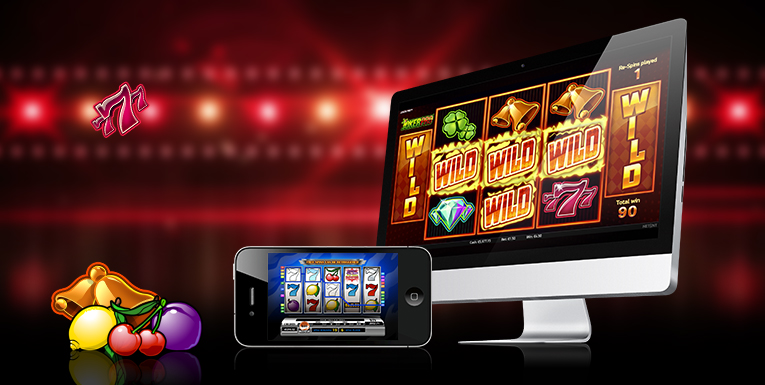 The iGaming industry has become a beehive of gambling for so many players who love to play for fun. This has been the case since developers took high their software game, resulting in several weekly releases. As it is today, there are many slots games in the industry, large enough to get throwing your cash around.
But one thing is, not all of them would catch your attention just as you want. There are some slots established amongst players and casino sites as entertaining, exciting and thrilling, giving them a place or prominence.
Some of such slots are quite popular while others are not, but one thing is certain: THEY ARE FUN! Um online bingo uk site, your favourite site for free bingo online, provides more details below. Let's walk you through it all.

Slots are So FUN!
Gambling is an immersive activity that, even though helps you break boredom, can become addictive as well. This is why the emphasis is on having fun while playing your favourite slot games. The efforts of most regulatory outfits are usually geared towards making gambling fun and preventing addiction.
Hence, the moment the online slots, online bingo or any other online casino game lacks the fun element, please stop! If the fun part is no longer there, then the essence of playing in the first place is defeated. When you play for fun, it helps you maximize everything the game has to offer, whilst helping you deal with losses.
At Umbingo, we ensure we follow GamCare protocols for all players to ensure their safety always. Against this backdrop, let's highlight some games that offer all the fun you need.
Check here our no deposit free bingo and free spins offers!
Some slot games to play on Umbingo Free
Below, we gathered some of our favourite slots that can be so much fun to play!
Fiddle Dee Dough
Fiddle Dee Dough is an Irish-themed slot from the stables of Eyecon Studios, fully embellished in cartoonish designs. Fiddle Dee Dough draws on the long list of Irish-themed slots in the industry, especially with the Cheerful Leprechaun. Powered by 3 reels, 3 rows, and 9 pay-lines, you can stake on each spin with 10 pennies and 45 pounds.
Going further, the game will award you Free Spins feature where the happy Leprechaun awards you free spins and extra free spins. The Prize Pick feature is where you get your game completely hyperactive with picks that award up to 111 times your stake.
Gold Rush Slot
Gold Rush is a breathtaking slot from Pragmatic Play with the Nuggets really grabbing your attention fully. The title Gold Rush depicts that you can mine enough gold and make ample winnings in this slot with. You start playing with at least 25 pennies and at most 250 pounds on 5 reels, 3 rows, and 25 pay-lines.
The game gets more interesting in the Free Spins feature where you get free spins and extra free spins. in addition, you also grab the apex fun when you accumulate golden Nuggets in the Free Spins feature.  Getting the Golden Nuggets will offer you Extra miners, where you get multiplier values for wins of up to 500 times your wager.
Action Bank
Action bank is a slot from the shelves of Barcrest that offers an exciting gameplay for 20 pennies and 200 pounds. The game is all about breaking the bank vaults presented in 5 reels, 3 rows, and 20mpay-lines. You are to use your skillful understanding of the game operations and perform a smooth heist on the bank.
A successful one will reward you with 500 times your bet, as you get into the Free Spin feature. The feature offers you free spins for you to flex your muscles on. The most fun feature is the Mighty Bank feature where you are presented with 3 rare gems - Diamond, Rubies, and Sapphires.
Each rare gem has multiplier values and getting 3 of in combination will offer you these multiplier values.
Irish Luck Jackpot - Fun & Rewarding
Irish Luck Jackpot is a member of the Irish-themed slots and it goes beyond that to offer some freshness to your gameplay. The game is played on 5 reels, 3 rows, and 25 pay-lines. While you can stake between 25 pennies and 12.50 pounds on each spin.    
The Match and WIn feature offers a cash prize of up to 50 times your wager. Also, you get to pick some symbols and when you get similar values, you can win up to 100 times your stake. The Prize Pick feature also offers cash prizes of up to 50 times your stake free spins and multiplier values.
Picking a fairy will award you up to a multiplier prize of up to 100 times your bet.
Verdict on Slot Games
Playing slot games for fun is the best thing you can do for yourself as a slot lover. This is because it keeps your overall wellbeing intact and doesn't foment trouble for you. In addition to your play bingo games online, you can also play the above fun games and more on Umbingo always.