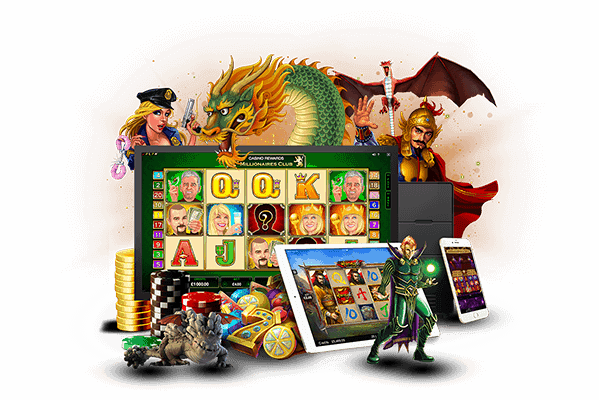 Free bingo no deposit bonus is an appealing concept for anybody looking to try out one of the world's most popular games for the first time. Nodepositbingo refers to playing bingo games without having to deposit money into your casino account first. This can involve taking advantage of bonus offers which allow players to play no deposit bingo for real prizes or playing entirely free bingo games just for fun. No deposit bingo is indeed legal and is one of many no deposit offers that pops up across casino sites online. However, there are numerous pros and cons to playing bingo no deposit which will be addressed in this article, in order to help you make an educated decision about where to call your bingo numbers. A key issue also remains that no deposit best online bingo offers come few and far between in the modern iGaming landscape. There are a few clear reasons for this which will be discussed further below.
Other Bingo Related Topics: Bingo Call Outs | Bingo History | Mobile Casino | Tips for Playing Bingo | Winning at Bingo | Bingo Lingo

Regulations and Legislation
One of the key drivers in the adoption of free bingo no deposit is the law and gambling regulations more specifically. The Gambling Commission is a non-departmental public body of the UK government and ensures that casino activity online and offline is properly regulated. As such, it is the Gambling Commission's job to protect potential problem gamblers and to ensure that legislation is followed by every licenced casino. The Know Your Customer checks which were adopted in May 2019 are an example of the Gambling Commission working to confirm that all gamblers are of age before they deposit or withdraw any cash. These kinds of regulations are welcomed and helped to create trust between all parties involved in the iGaming industry. Responsible play should always come first, and it is important that customers are protected whilst playing. Furthermore, it is also essential that the regulatory bodies understand the online casino industry and take note of the potential effects of new legislation.
For free bingo do deposit games, a particularly relevant piece of legislation was The Finance Bill of 2017. Once this bill became law, it required online casinos to pay additional tax on free bets, which they were not previously required to pay. Essentially, since the regulations became active, online casinos have been required to tax on the amount that the customer would have paid if there wasn't a bonus offer in play. This was expected to affect casinos considerably and has indeed led to many online casinos withdrawing these kinds of free bet offers, including no deposit bingo. It has simply become far less sustainable to offer these sorts of offers. As a result, no deposit bingo offers are much harder to come by these days, but there are alternatives out there which still allow you to get your money's worth. Indeed, at Umbingo, there are numerous offers for new and existing customers to take advantage of and put the cherry on the cake of the online bingo games experience which continues to surge in popularity.
What Does This Mean for Players?
Not only have no deposit offers dried up as a result of these regulations, but online casinos have to had to find ways to work around the new rules and still offer great incentives for customers. One way in which some online casinos have looked to keep free bingo no deposit in place is by introducing new wagering requirements. Wagering requirements refer to an amount that a customer much stake on certain games to be able to withdraw their winnings from free bets. This ensures that the casino gets some more activity from the player before they have to pay the new taxes on the free bets. It is important that players always read the terms and conditions applied to a promotional offer before proceeding, to ensure they fully understand the wagering requirements. This is vital to avoid any frustration on the player's behalf, for some other sites can be very stringent when it comes to the wagering requirements for certain offers.
At Umbingo, we have sought to continue offering lucrative and rewarding bonus offers for our customers. Although there is no free bingo, there are numerous bingo rooms with very low minimum bet requirements, meaning you can have a flutter with minimal risk and still have the chance to win some cash prizes. What's more, Umbingo offers a wide range of promotional offers for new customers, such as the chance to win free spins on online slots and even prizes such as Amazon gift vouchers. It doesn't stop there, as Umbingo seeks to reward its loyal customers too, with loyalty schemes which offer daily real money cash back as a percentage of your daily wagers. The percentage of daily cashback you receive increases as you move up the VIP levels.
Final Thoughts on Bingo No Deposit
With just a small £10 deposit needed to kickstart your journey at Umbingo and entitle you to the benefits of the Welcome Offer, which includes a spin of the prize-filled Mega Wheel, we believe the need for free bingo no deposit is largely eliminated. Indeed, with more spins of the Mega Wheel coming your way when you make subsequent £20 deposits, there are plenty of rewards to reap. What's more, we believe bingo is much more fun if you play for real money rather than free bingo, particularly as there are numerous low stakes rooms available for those of you who wish to keep things casual. So, had over to Umbingo now to enjoy some of these fantastic rewards and a classic game of bingo.
Check popular slot games offers here too!