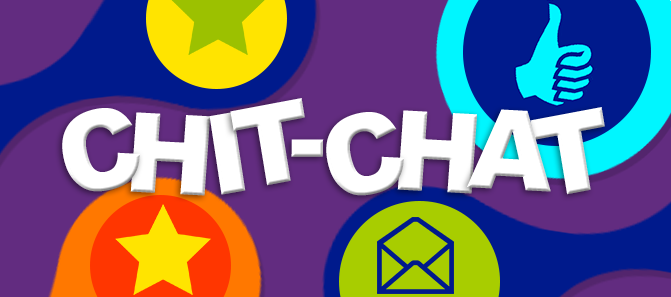 Despite the exponential rise of social media over the past twenty years - which has been designed to connect us across oceans, continents, racial and cultural divides - various polls and studies have shown that, quite often, we can end up feeling more alone and divided after a whole day spent constantly checking Facebook or Instagram.
However, the online world does still have many perks, and many ingenious ways of building virtual communities, and this certainly extends to encompass the world of iGaming - in fact, online bingo in particular seems to have become quite an important means of bringing people together and generating online community spirit.
Granted that, by playing online bingo you do miss out on the actual face-to-face contact you get in a bricks-and-mortar bingo halls - but the virtual form of the game has its own entertaining ways of uniting people from all walks of life.
Let's find out more through this Umbingo post.

First things first - how do you play online bingo?
Online bingo can be played on various websites, such as casino sites, which usually also offer a wide variety of other virtual casino games for you to try.
Fundamentally the same as physical bingo, online bingo does have some differences, such as the fact that your bingo ticket is usually automatically marked for you as the game progresses and numbers are called. Another important difference is the fact that you can play online bingo anywhere and at any time of day or night - whether you are on your lunchbreak at work or having an annoying bout of insomnia at three o' clock in the morning!
To start playing, all you need to do is sign up at an online bingo site, such as our reputable, fully licensed website right here at Umbingo.
The registration process is quick and easy, taking just a few minutes, and before you know it you will have a whole variety of bingo rooms and try slot games at your fingertips, including various fun-filled themed rooms.
To sign up, just follow these simple steps:
Enter your name and contact details
Enter your address
Create a username and password
Verify your account and make your first deposit
It's as easy as that.
Connecting with other bingo players
Now that you have embarked on your online bingo journey, it's time to start mingling with other like-minded players.
One of the ways to accomplish this is by taking advantage of the Bingo Chat function which many online bingo rooms now offer. This is a live chat room which you can use before, during, and after your bingo sessions in order to connect with the other people who are playing with you.
Because of the relative ease of online bingo - such as having your ticket automatically marked for you - it is easier to chat to and engage with your fellow players than it might be while playing regular 'real world' bingo, so you can strike up conversations with ease, and swap top tips on how to play.
Dipping your toes in the water
As with any new social situation, some players may feel shyer than others, and more reluctant to join in with the bingo chat to begin with. This is perfectly natural, so don't worry if you have a few jitters. Allow the more long-standing members of the bingo room to take the lead, and you can join in when you feel comfortable. Before you know it, you are sure to have made some new online bingo friends.
Common interests and hobbies
Lastly, since players will all have bingo in common, it is easy to start mingling by using this as your starting point. The bingo calls and bingo lingo are great ways to relate to others and discover more about them.
Feeling like you are up for this? Join on our bingo rooms and start playing your favourite games with other uk players!