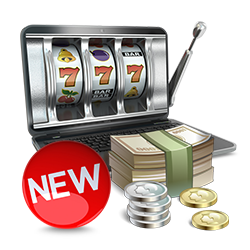 Bingo free no deposit is undoubtedly an enticing offer that you are likely to have seen popping up online.
However, many people feel confused about how exactly free bingo no deposit works.
So, if you feel this way, you are not alone. Here we will take you through what no deposit bingo is all about and whether it is worth your time.
Here you can gain some clarity over how best online bingo no deposit games work while considering some alternatives. Then, you will be able to decide which option is right for you.
Related Topics: Mobile Casino | Bingo Call Phrases | The History of Bingo | Getting Started with Bingo | Lingo for Bingo | How to Win Bingo

What is No Deposit Bingo?
As it says on the tin, no deposit bingo is bingo you can play without making first depositing funds to your casino account. It's an exciting way to be in with a shout of winning prizes without staking any cash. Not strictly limited to bingo, no deposit offers are popular across a range of different casino games.
Bingo games with a no deposit option will usually come with a number of wagering requirements. These our essentially 'the catch' and are definitely worth reading through properly to fully understand what you are getting into.
Wagering requirements are completely normal but can make those no deposit bingo offers a little less tempting if they are strict. They require you to stake a certain amount in order to be able to withdraw your winnings from the no deposit games.
The amount you have to stake is generally a certain number times the initial amount you are given as a bonus. So, a 10x wagering requirement on a £10 no deposit bonus would require you to stake £100 before you can withdraw your no deposit winnings.
Is there Bingo that is Completely Free?
Free bingo no deposit has become less common due to new tax laws brought in in 2017. These require online casinos to pay tax on free bets and no deposit offers. As a result of these changes, these offers have dried up somewhat.
In light of this and the fact that some players have concerns about having to work their way through the wagering requirements, many people look to other options for free bingo. There are indeed other ways to play free bingo, but you will remove the jackpot element of the game.
So, if you are just after some fun with bingo and are not too fussed about winning any money, you can hit up the Apple and Google Play app stores to find some free bingo games. There are also online demo versions of bingo games that are reminiscent of what you would find at an online casino.
The debate around whether this takes the fun out of the game is a difficult one and depends on your priorities as a player. It is true that free bingo is helpful for people to get used to playing bingo online, potentially older players in particular who are used to playing in live bingo hall settings. Nonetheless, it is fun to be in with the shout of a real money jackpot.
Alternatives to Free Bingo No Deposit
So, what if you want to be in with the shout of some cash without breaking the bank? Here at Umbingo, we've got you covered in that department. We have a great selection of bingo games available which come with a variety of entry fees and jackpot prizes.
What's more, if you do reject the no deposit route and make a small deposit, you will get a lot in return. Your first deposit lands you a spin of the Mega Wheel as part of our Welcome Offer where you could win free spins or an Amazon voucher.
From then on, every £20 deposit grants you another spin of the Mega Wheel, so the rewards keep on coming. Add to that a number of other loyalty and daily cashback rewards and you will certainly feel that you are getting your money's worth.
So, head over to Umbingo and try out some exciting bingo games today. If you are bored with free bingo, then it could be time to come and play for our mouth-watering slot games with jackpots!