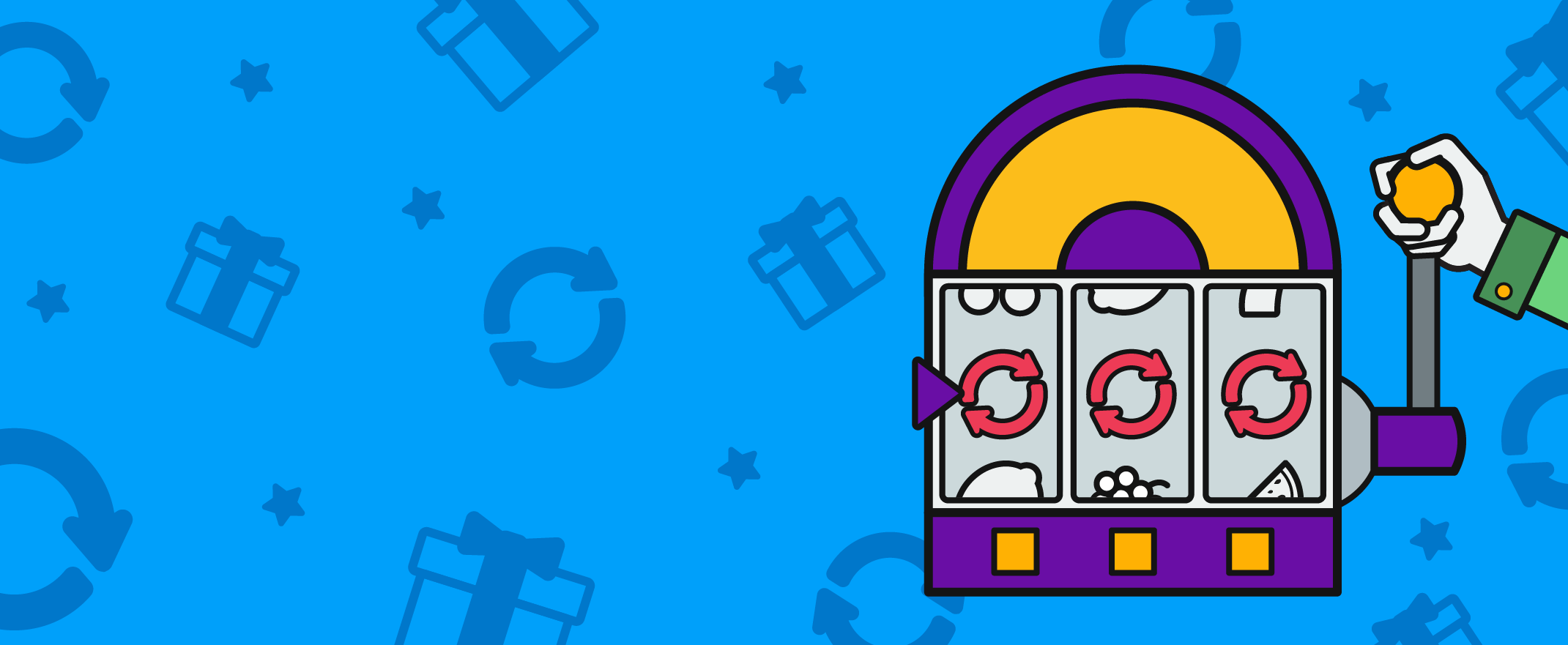 Online bingo games have surged in popularity over the last few years thanks to innovations in the online casino sector. Bingo is beginning to re-emerge as one of the world's most popular games, having seen a decline in visits to bingo halls over the last couple of decades. It is now simpler than ever to play games of bingo online, meaning younger generations are increasingly turning to bingo as a regular game to have a flutter on. What's more, thanks to the accessibility of sites such as Umbingo, older players who traditionally would have been down the bingo halls across the UK are now able to indulge their nostalgia and give the young whippersnappers a run for their money. Deposit bingo today and play or read more below!
Related Topics: Mobile Casino | Bingo Call Phrases | The History of Bingo | Getting Started with Bingo | Lingo for Bingo | How to Win Bingo

Why Play Free Bingo Games?
If you want to play games at bingo slot sites without the risk, then look no further than free bingo games. Playing free bingo games is a great idea if you are interested in the game, as it allows you to get to know the mechanics of the game before depositing any real money. This is helpful to prepare you for real money online bingo games, which are known for their fast-paced action that keeps players on their toes. Although bingo is a simple game and developers do a good job of making the game easy to follow when playing online, it is still helpful to familiarise yourself before playing real money games.
Where to Play Free Bingo Games
The Apple App Store and Google Play store are two places where you have access to a whole host of free bingo games. Sites like Umbingo are optimised to provide a quality gaming experience on a mobile device. Familiarising yourself with free bingo games from the app stores of your mobile device is therefore a good place to start. The app stores will typically offer 75-ball bingo, which is the traditional US version of the game. It features, you guessed it, 75 balls with numbers different numbers which are called randomly. Your bingo card is a 5x5 set of numbers with a wild in the middle. In classic versions of the game the first player to form a line with numbers that are called wins. Modern adaptations of 75-ball bingo use more complex patterns to offer players multiple ways to win, with the central wild offering its services to any of the potential patterns.
Real Money Games
When you play games of bingo, the anticipation rises throughout the game as players near closer to a winning combination of numbers. This of course culminates with the winner traditionally shouting 'Bingo!' and taking home the jackpot. Although winning free bingo games is still a great kick and provided a unique way to socialise with friends, some bingo players see the jackpot that comes with winning as the most enthralling part of the game.
If you want to play games of bingo with the chance to win real money, look no further than the range of exciting rooms available at Umbingo. Umbingo offers real money games of 75-ball bingo, the format which is popular on mobile app stores, in addition to a whole host of other bingo games. 75-ball bingo is a quirky variant on the original game and even uses gimmicky patterns on the bingo card that players have to try and mark off. These can include shapes representing turtles, aeroplanes, and even champagne glasses! Hopefully you'll be popping one of them open…
Other Online Bingo Games Available
80-Ball Bingo is another bingo game, available at Umbingo as the Boombox edition. 80-Ball Bingo is similar to 75-Ball Bingo in that a square-shaped bingo card is used and the game involves fewer numbers than the 90-Ball Bingo game popular in the UK. Rather than a 5x5 set of numbers, 80-Ball Bingo uses a 4x4 grid of 16 squares. The first of the four columns contains four numbers between 1 and 20, the second uses numbers 21 to 40, the third uses numbers 41 to 60, and the final column uses the highest numbers in the game, which are between 61 and 80. Unlike 75-Ball Bingo, there is no wild square in the middle of the card. However, the game does still use funky patterns as winning combinations. 80-Ball Bingo is full of different rounds, which is why the ticket is smaller even though it uses more numbers. You can play for one line, two lines and three lines before eventually completing the full house.
90-Ball Bingo is a very popular format for real money games, as it is the traditional UK version played in bingo halls all around the country during its heyday. The 90-Ball Bingo ticket is instantly recognisable, it is a 9x3 grid with just five numbers on each row. There are therefore numerous blank squares which give it its classic look. Players compete for the traditional winning patterns of a line, two lines and a full house. In some versions, marking off all four of the numbers in the corners of the ticket also lands you a win.
Last Thoughts on Free Bingo Games
Free bingo games are a great way to familiarise yourself with the game of bingo and implement any strategy you may have come across for choosing the perfect bingo ticket. While free bingo is less popular across casino sites, it is readily available on mobile app stores and this provides a simple way to get started. However, we would argue that bingo is at its best when there is a jackpot involved. Indeed, the jackpot can be a small one with players only putting up modest stakes, but landing some winnings when you get the numbers you need makes the victory that much sweeter. Besides bingo games, you can also play slots games for free at Umbingo!