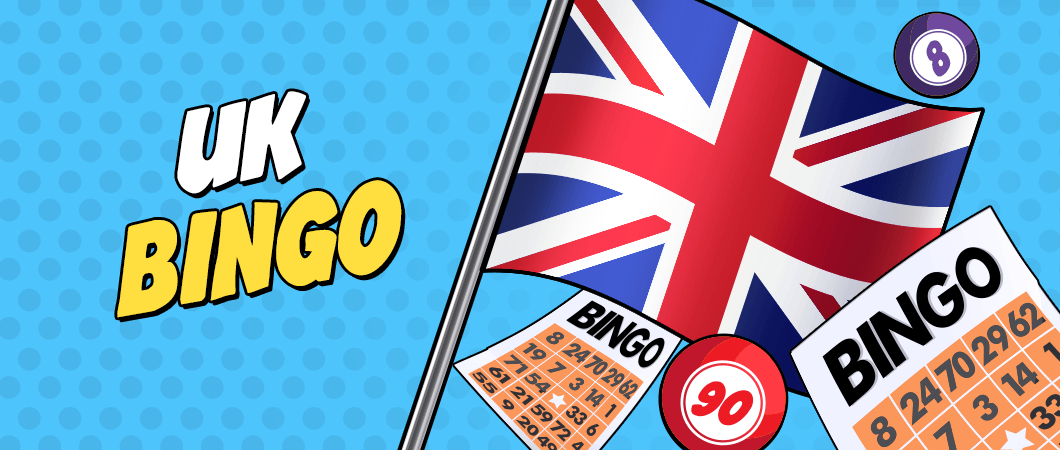 As smooth as bingo games are, they are a big part of today's online casino games.
Now, you can get on your favourite online casino like Umbingo and play online bingo and win cool cash. But apart from winning cool cash, do you know what stirs up the passion for immersing oneself in bingo games? It's free bingo!
Free online bingo greases the engine of fun in most players, especially when it could fetch some real cash. As exciting as this topic is, it could distract a few players, especially those who find it hard to draw the line. In their wisdom, a good number of casinos are putting an end to such harmful use of free bingo, whilst making winning possible.  
Consequently, let's discuss free bingo games further.
Related Topics: Mobile Casino | Bingo Call Phrases | The History of Bingo | Getting Started with Bingo | Lingo for Bingo | How to Win Bingo

What you would typically find in free bingo games
Wagering Requirements:

This is to ensure that the right set of people get to participate in free bingo offers. More specifically, it facilitates smooth protection of the interest of the casino, shunning of abuse of processes. Once you win cash on free bingo online, you have to meet these requirements to cash out such winnings.

Game-specific:

Most free bingo games that allow you to cash out your winnings are usually attached to some games. Such games have to be played according to the terms and conditions for you to withdraw your cash.

The Full House:

Like depositing money to play bingo, a player can also call a full house on free bingo. It's more or less getting your wins offered to you. So aside from the no deposit factor, every other variable remains the same on free bingo too.
Some free bingo games you can win some cash on
In this section, we shall be looking at some free bingo online you can play and win real money on. These games are available on Umbingo, as you can turn the nodepositbingo hall into your jubilation spot.
Slingo
Slingo is a combination of online slots and online bingo with a blend of both games fused in one. It is a product of Slingo Originals and has several variations available on Umbingo. The game has the usual bingo balls, slot lines, and grid layout, whereupon the actions take place.
The balls represent the spins you are allowed to play, and they typically range from 10 upwards. Most slingo games usually offer bonus games, where the Joker and Super Joker would help your gameplay. Specifically, the Joker and Super Joker will help you cross off more numbers in order to call the Full House.
Just like slots, you can also play free spins while a buy option Is available for you to get more spins.
Bingo Millions
Bingo Millions is a bingo game with a lottery pattern developed by Mutuel Play and available on Umbingo. The Jumpman Network, the operator of Umbingo, strategically launched the game on all its platforms. Like a lottery game, it is played twice a week – 10 pm on Wednesdays and Saturdays.
Like the name implies, the goal is to become a millionaire by winning 1.5 million or more when you call Full House. There's bingo online games Million 90-ball, Bingo Million 80-ball, and Bingo Millions Instant Win – all of which are available on Umbingo.  To play Bingo Millions, a single ticket costs 50 pennies, while a strip of 5/6 goes for 2 pounds upwards.
90 Ball Bingo
90 ball bingo is a bingo game played with 90 balls and represents the earliest stages of modern-day bingo. Today, several games now exist in the 90 ball pattern, with wins coming from 1 line, 2 lines, and a Full House. 90 ball bingo offers players a strip of 6 tickets, as 15 numbers appear on each ticket (15x6 = 90).   
Hence, you have numbers 1 through to 90 spread randomly across 6 tickets, with 18 rows and 54 rows. You can get free games on 90 ball bingo for you to win real cash on.
80 Ball Bingo
80 ball bingo is another popular bingo variation played in several bingo halls, including Umbingo. Bingo is played on a ticket of 80 numbers spread across 5 tickets, with each ticket containing 16 numbers (16x5 = 80). An 80 ball bingo ticket has 20 rows and 20 columns for the 6 tickets (4 rows and 4 columns each).
Several game developers have games of this format, which you can find on Umbingo. Even the free versions on which real money can be won are also available on Umbingo for new players.
Conclusion on Bingo Cash Games
Free bingo games that you can win some cash on are a great way to reward players' ingenuity and passion. Notably, it even gets better when you consider the popularity of bingo games in online casinos. So, get your free bingo online ticket and start calling the full house today on Umbingo! 
Online slot games in the hundrends are also available with free spins there!