Online versions of bingo games uk have only helped propel this game into the next generation of players, which is both a good thing and a bad thing in our opinion. There are a few things that avid bingo-players should know when playing for themselves — take bingo lingo for example. Bingo terminology can definitely throw a few players off, especially if they have never played a bingo game before, this is where we come in! Find bingo offers for online gaming and gambling here!
Related Topics: Mobile Casino | Bingo Call Phrases | The History of Bingo | Getting Started with Bingo | Lingo for Bingo | How to Win Bingo

Know that terminology tends to differ depending on the caller in question and your location — American versions of bingo tend to have their own sayings and all that jazz. We're going to be sticking with UK terminology for you since the UK sort of pioneered the whole name thing. Now, let's take a look at a few names, shall we! Play on free online bingo sites like Umbingo!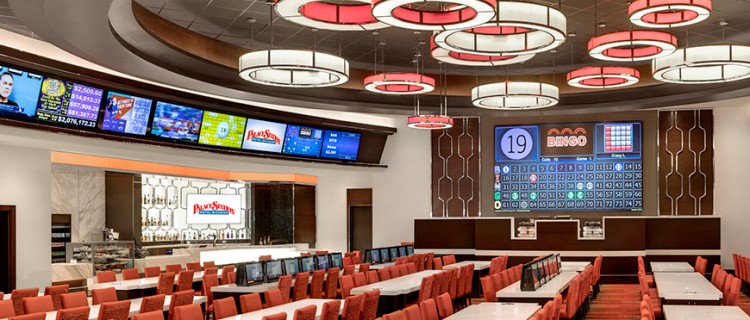 Bingo Lingo Time! 
4: Knock at the Door - The first of many rhyming calls you'll come across in the game of bingo. If any of you out there are cockney's, then we shouldn't have to explain this one.

10: Johnson's Den - A number that tends to change depending on who's the Prime Minister of the UK at any given time, Boris Johnson is the current PM, hence why he's referenced here.

28: In A State - Yet another piece of Cockney rhyming slang for you! What phrase rhymes with 28? In a state does, hence why it's used here. 

53: Here Comes Herbie - 53 is the number printed on the VW Beetle Herbie, the famous movie race car!  When announced players might reply with the words "beep beep" — his signature catchphrase! 

57: Heinz Varieties - One of the most iconic brands in the world, this is a reference to Heinz and one of their most recognised ad campaigns. 

80: Gandi's Breakfast - If you've managed to get this one, then extra points to you! To know what this means all you have to do is read each individual number in the number 80 out-loud — sounds a lot like the words ate and nothing, doesn't it? Well, that's on purpose, as Gandhi famously went on hunger strike in 1932 in protest. 

82: Fat Lady With A Duck: Anything with the number 8 in it might have some sort of fat lady/ladies attached to it as cruel as that sounds. 82 takes two of the most popular bingo names phrases and slaps them together for a cheap laugh. 

85: Staying Alive - One of our personal favourites, and a reference to the hit 1977 song "Stayin' Alive" by the Bee Gees — in case you haven't realised yet, this is another rhyming number, one that is normally met by a crowd of people singing the song back to the caller. So get on the dance floor and do free spins around on your backside! 

88: Two Fat Ladies - We'll finish on one of the most known phrases out there! The number 8 is known as a fat lady, so what do you think the number 88 is referred to as? It's cruel yes, but bingo is all about fun and there isn't really any malice behind the words! 
If you want to learn how to master the art of bingo, such as playing and winning on math bingo games, read our bingo blogs below! Otherwise, feel free to try our slot games instead!
New players only, min deposit £10, max bonus conversion equal to lifetime deposits (up to £250), 65X wagering requirements and full T&Cs apply. Please see our promotions page for more information & you can read our Full Terms and Conditions through the link above. All the mentions to bingo promotions (free bingo) and free spins (free slots) are subject to the above.