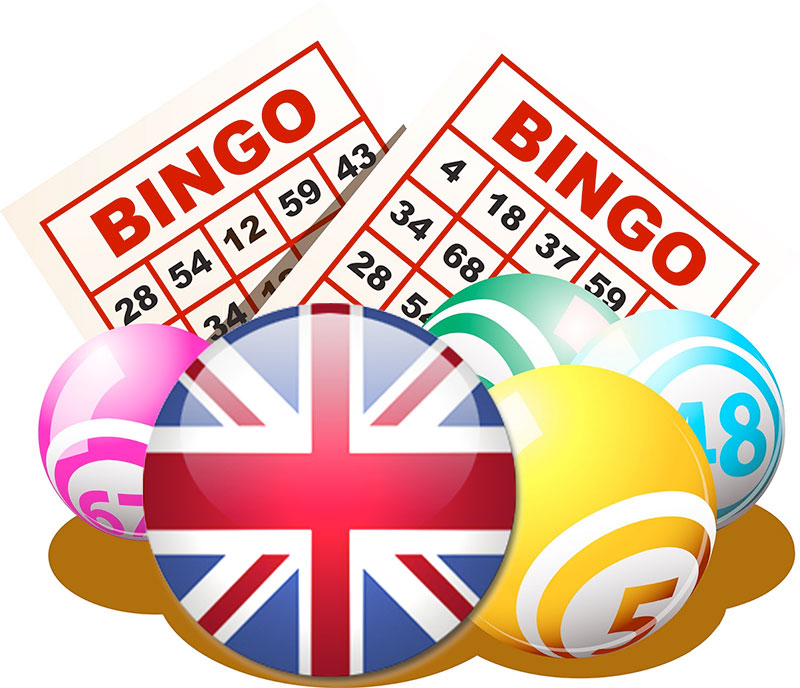 Anyone who has been to a traditional bingo hall in the UK will have heard the bingo caller announce the numbers alongside some weird and wonderful phrases. The bingo no deposit caller might say that it is time for fun or announce to get up and run. If you don't have a clue what we are talking about, time for fun is 41 and get up and run is 31. But what bingo calls do people in the UK love? Let's take a look at some of the funny and dirty bingo calls uk that people love to hear when playing bingo!

Funny Bingo Calls
People in the UK have a great sense of humour so it is no surprise that we enjoy bingo calls that make us laugh and giggle. Number 88 is quite a funny one. This free bingo sites call got its name from the way it looks. If you look close enough, you could say that it looks like 2 large ladies sitting next to each other.
Another one of the funny bingo calls uk is number 10, Johnson's Den. It is funny because it changes every time there's a new prime minister! Number 17 dancing queen is funny too as we can imagine people singing the infamous ABBA song every time the number gets called.
Dirty Bingo Calls
Some other humorous bingo calls are the dirty bingo calls. Dirty Gertie is one of those dirty bingo calls and it goes by the number 30. Dirty Gertie was a humorous song that soldiers used to sing during World War II. You could also say that number 11 is a dirty bingo call. The number 11 looks like 2 long legs and that is where legs eleven comes from. When this number gets called out, you may hear a few whistles.
Another one of the bingo calls that uk people love is 44, droopy drawers. This will surely get a few people giggling when they are playing bingo. It is called droopy drawers as the number 44 kind of looks like someone with their trousers down.
Rhyming Bingo Calls UK
When you look through a list of bingo calls, you will notice that a lot of them rhyme which is quite fun. If you are new to playing bingo, the rhymes are probably the first thing you will notice as most of the bingo calls do actually rhyme. As well as rhyming, they might be in a few of the other categories we mention too. Most of the time, the numbers will rhyme with the call they are paired with.
There are many examples of rhyming bingo calls. Some of the more noticeable ones include "85 staying alive", "27 gateway to heaven", and "15 young and keen". The list is pretty endless with the rhyming bingo calls. With rhymes, it makes things so much easier to remember and makes them catch and memorable for the people playing as well as the bingo caller.
Making Shapes
Some of the more interesting bingo calls uk are the ones that were created due to the way the shape of the number looks. There aren't as many shapes bingo calls as there are rhyming bingo calls but these ones do make you think. Two little ducks 22 look like 2 little ducks swimming by. Another popular shape for bingo calls is, of course, legs eleven 11. It got its name for looking like 2 long legs. Another one we can think of is 88. Apparently the number 88 looks like 2 fat ladies!
Self-Explanatory Bingo Calls
A lot of the bingo calls uk are quite self-explanatory (some are questionable though). A lot of them are very basic and easy to understand, just like most of the ones that rhyme. A good example of a self-explanatory bingo call is 16 sweet sixteen. When you turn 16, you have a sweet 16 birthday party. Another example is 65 old-age pension.
Instead of having a complicated meaning behind these bingo calls, these self-explanatory ones are easy to follow when you are playing bingo and you can pick up the bingo language fairly quickly. Even new players will be able to understand them!
Classic Bingo Calls UK
Let's end with classic online bingo games calls that people in the uk love. There are various bingo calls from dirty bingo calls to bingo calls that resemble shapes and bingo calls that rhyme. But what are some of the classic bingo calls? There are lots of classic bingo calls that you may notice when playing bingo online.
One of the classic bingo calls includes counting in dozens. One dozen is the number 12, two dozen is the number 24, three dozen is 36, four dozen is 48, five dozen is 60, and seven dozen is 84. Another classic bingo call is lucky seven. This is a number we all want to get.
The number 13 is considered to be unlucky for some but it might actually be lucky for some people! Another good example of classic bingo calls is 14, Valentine's Day. A subtle reminder to men playing of when Valentine's Day is.
There are some classic bingo uk calls relating to the bingo game itself. When you get 45, you're halfway there. There are 90 bingo balls and 45 is in the middle. Nearly there, 89. This refers to the bingo balls being one away from 90. Last of all is 90, top of the shop. This honours the last number.
Final Thoughts on Bingo Calls That People in the UK Love
As you can see, there are lots of bingo calls we love. We love a good laugh and giggle so the dirty bingo calls really do make us smile when we hear them. Rhyming bingo calls are also great and make the game memorable. There are lots of self-explanatory bingo calls that make playing bingo a breeze no matter how experienced you are. The classic bingo calls are very memorable and easy to understand too.
If you are not into bingo, why not check out modern slot games!