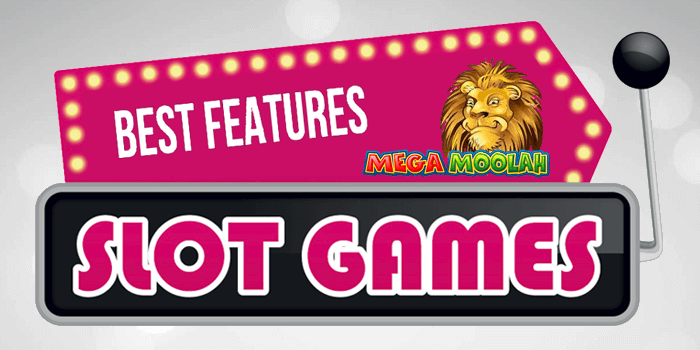 Not sure what the different uk bingo calls mean? Here is a long list explaining from 1 to 90 what all of the best bingo online calls are. You may even spot a few dirty bingo calls! Bingo has been popular for many years, even as early as the 1960s. Although people aren't going to bingo halls as often as before, people are still playing bingo online. Everyone's favourite part of playing bingo is the bingo calls so come and take a look to see what they are, you may learn a thing or two!

Bingo Callouts from 1 to 10
#1 Kelly's eye - Kelly's Eye is a reference to Ned Kelly, a character from a comic book.
#2 One little duck - This bingo call got its name as the shape of 2 looks like a little duck.
#3 Cup of tea - You couldn't imagine bingo calls being more British! Cup of tea rhymes with 3.
#4 Knock at the door - Knock at the door is another one of the rhyming bingo calls uk.
#5 Man alive - Number 5, man alive, another great rhyme.
#6 Half a dozen - This one doesn't really need much explaining!
#7 Lucky seven - 7 is a lucky number in the casino world.
#8 Garden gate - This is based on a hidden message that meant a secret meeting place.
#9 Doctor's Orders - The number 9 pill was given to soldiers by military doctors.
#10 Johnson's Den - Named after whoever is currently the prime minister of 10 Downing Street.
Read more calls below or get started with no deposit bingo now.
Dirty Bingo Calls From Legs 11 to Goodbye Teens
#11 Legs eleven - One of the dirty bingo calls that's typically followed by a wolf whistle due to looking like long legs.
#12 One dozen - A dozen is a great number to have.
#13 Unlucky for some - 13 is known for being an unlucky number. It's not unlucky if you get it though!
#14 Valentine's Day - A reminder that February 14th is Valentine's Day.
#15 Young and Keen - Another rhyme.
#16 Sweet 16 - A sweet and innocent number to be called.
#17 Dancing Queen - Referring to the hit song by ABBA.
#18 Coming of Age - The legal age to drink is 18.
#19 Goodbye Teens - Referring to the last year of your teenage years.
Bingo Callouts UK From 20 to 29
#20 One score - A unit of measurement.
#21 Royal salute - Refers to the 21 gun salute.
#22 Two little ducks - Similar to number 2, 22 looks like 2 little ducks.
#23 The lord is my shepherd - A reference to psalms 23.
#24 Two dozen - Exactly as it sounds.
#25 Duck and dive - Looks like a snake about to eat a duck.
#26 Half a crown - currency used back in the day.
#27 Gateway to heaven - Refers to the stairway to heaven.
#28 In a state - Another rhyming bingo call.
#29 Rise and shine - Again, another nice rhyme!
Ready for a bingo game? Hit Umbingo today.
More Dirty Bingo Calls Beginning With 30 Dirty Gertie
#30 Dirty Gertie - Named after a statue of a naked woman.
#31 Get up and run - We all love bingo calls that rhyme.
#32 Buckle my shoe - Another rhyme!
#33 All the 3's - Representing the nation's love of a chippy tea.
#34 Ask for more - more winning numbers? Yes please!
#35 Jump and jive - A popular dance move.
#36 Three dozen - 3 sets of 12.
#37 More than Eleven - Just a rhyme that doesn't make sense.
#38 Christmas cake - Yum.
#39 - 39 steps - Referencing a popular movie with the same name.
Bingo Call Numbers UK From 40 - 49
#40 Life begins - Some people say that life begins at 40!
#41 Time for fun - Sort of rhymes!
#42 Winnie the Pooh - A rhyme mentioning the sweet bear from the A. A. Milne children's book.
#43 Down on your knees - A phrase used in the war.
#44 Droopy Drawers - Dirty bingo calls make people laugh. 44 looks like someone with their pants down.
#45 Halfway there - There are 90 bingo balls, 45 is halfway!
#46 Up to tricks - A simple rhyme
#47 Four and seven - Pretty self-explanatory.
#48 Four dozen - Four sets of 12.
#49 PC - Refers to the TV show The Adventures of PC 49.
Bingo Number Names From 50 - 59
#50 Half a century - 50 years.
 
#51 Tweak of the thumb - Another rhyme!
#52 Danny La Rue - A famous Irish singer.
#53 Here Comes Herbie - The number on the Herbie car.
#54 Clean the floor - Yet another bingo calls uk rhyme.
#55 Snakes alive - The number 55 looks like 2 snakes.
#56 Was she worth it? - It cost just 5 shillings and a sixpence for a marriage licence.
#57 Heinz varieties - 57 varieties of Heinz products.
#58 Make them wait - Another rhyme.
#59 Brighton Line - It took 59 minutes to travel from Brighton to London.
Even More Bingo Callouts. From 60 to 69!
#60 Five dozen - 5 sets of 12.
#61 Baker's bun - Bingo calls like to rhyme!
#62 Turn the screw - Another rhyme!
#63 - Tickle me - And another!
#64 Redraw - The rhymes just don't stop…
#65 Old age pension - Refers to the age that people usually retire.
#66 Clickety click - A noise or a rhyme, you decide.
#67 Stairway to heaven - Referring to the stairway to heaven.
#68 Pick a mate - Time to make some bingo friends.
#69 Any way up - No matter which way you look at the number, it's always 69.
Popular Bingo Calls from 70 and Beyond
#70 Three score and ten - Time to get the calculator out.
#71 Bang on the drum - A fun rhyme.
#72 Six dozen - 6 lots of 12.
#73 Queen bee - It would be great to win with this number
#74 Hit the floor - It's time to dance if you can tick this off your bingo card!
#75 Strive and strive - Strive to get a full house!
#76 Trombones - The number of trombones in the parade of the musical "The Music Man".
#77 Double hockey sticks - The number 77 looks like hockey sticks.
#78 39 more steps - Who knows?
#79 One more time - This one makes us think of the hit Britney song!
Too many calls to remember? Play online slot games instead then!
Bingo Callouts in the 80s (and 90!)
#80  Gandhi's breakfast - An interesting one..
#81 Stop and run - Another rhyme!
#82 Straight on through - Rhymes to make bingo a lot more fun.
#83 Time for tea - The best bingo calls uk relate to tea, of course!
#84 Seven dozen - The final set of dozens.
#85 Staying Alive - No connection to the Bee Gees apparently…
#86 Between the sticks - The position of goalkeepers.
#87 Torquay in Devon - The last rhyme of the bingo calls.
#88 Two fat ladies - The number 88 is shaped like 2 fat ladies.
#89 Nearly there - Only 1 to go!
#90 Top of the shop - The largest number that can be called.
And there you have it, all 90 bingo calls explained!