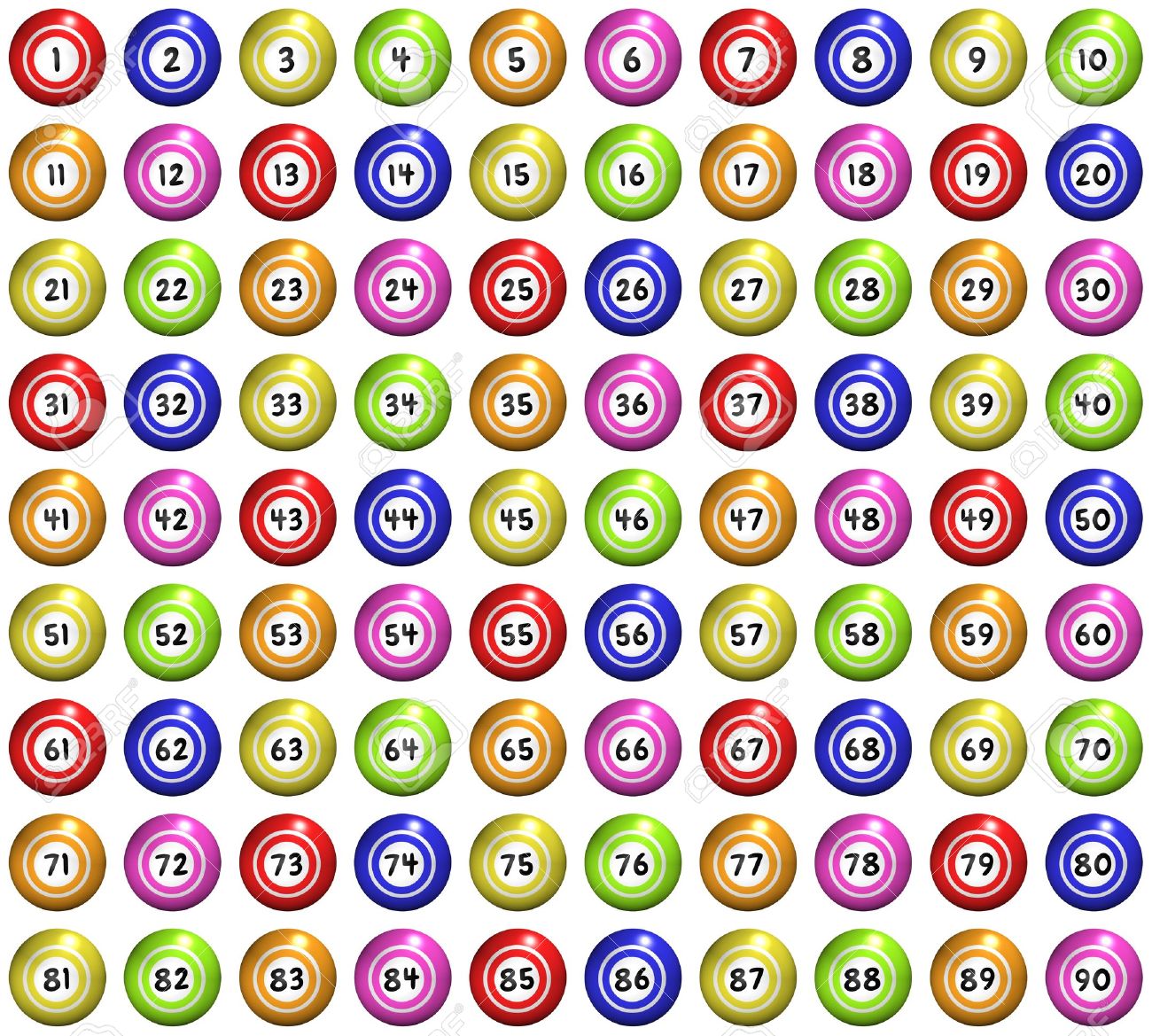 There are several online bingo games, but the 90-ball, 75-ball, and 30-ball bingo are the most popular on online bingo sites. Each of these worth to play bingo games has features that make them unique and appealing to customers.
You can try out these excellent bingo games on our platform when you sign up as a user. This also gives you a chance to claim a welcome offer (Full Terms and Conditions Apply). Read for more or check out our bingo and slingo games here.

About 90 Ball Bingo Games
The 90-ball bingo uses bingo cards to create a strip that players refer to as a ticket to play. The ticket has a 9x3 grid, and only five spaces have numbers on each row with four empty boxes. The layout of the 90-ball bingo ticket is as follows:
Column 1 – One to Nine
Column 2 – Ten to 19
Column 3 – 20 to 29
Column 4 – 30 to 39
Column 5 – 40 to 49
Column 6 – 50 to 59
Column 7 – 60 to 69
Column 8 – 70 to 79
Column 9 – 80 to 90
90-ball bingo games give players three options to win. These include:
One-Line Wins: The one-line win refers to an instance where a player daubs all numbers on a single line.
Two Line Wins: If a player daubs the numbers on two lines on a ticket, it is a two-line win.
Full House: A player who marks all 15 numbers on a ticket gets the full house win.
Some popular 90-ball bingo games you can play include:
Deal or No Deal Bingo 90
Fluffy Favourites Bingo
The Jackpot Room
Jackpots in 90-Ball Bingo
There are three common jackpots available on the 90-ball bingo game, and these include:
1TG and 2TG: This is a jackpot that pays out to players with one or two numbers to get a full house win when a winner is announced. The payout to these players is usually lower than what the full house winner gets, and it is only available on games where it is advertised.
Multiple winners: 90-ball bingo games offer three winning options, so there is a need to share the jackpot among the winners. The player with a full house gets the most significant percentage of the jackpot pool, while the two lines and one-line winners also get a percentage.
Community jackpot: This type of jackpot is common in a networked bingo game. A fixed percentage of the prize pool is allocated to the full house winner, while the other portion of the pool is split amongst the various players who purchase a ticket for the bingo game.
75-Ball Bingo Overview
The 75-Ball Bingo uses a single card with five horizontal and five vertical rows (5x5 grid). The card contains 24 numbers with one blank space, which is in the middle of the card. In most cases, the empty spot is marked with a star.
On the top of the 75-Ball bingo cards, the word 'BINGO' is printed, and players can use the letters to remember the numbers on each column as follows:
B – Contains five numbers from 1 to 15
I – Contains five numbers from 16 to 30
N – Contains four numbers from 31 to 45 with one blank space
G – Contains five numbers from 46 to 60
O – Contains five numbers from 61 to 75
To win a 75-ball bingo game, you must form a predetermined pattern on your card. This pattern can be a horizontal, diagonal, or vertical line.
Here are some of the 75-ball bingo games you should play:
Deal or No Deal 75
Jackpots in 75-ball Bingo
Like the 90-ball bingo, there are several types of jackpots in 75-ball bingo. These include the following:
Linked jackpots: This is a type of jackpot that is connected to multiple jackpot games. These games may be limited to those on the site you're playing on or spread across various bingo platforms.
Progressive jackpots: The progressive jackpot in bingo games has a prize pool that grows as new players enter the game. For a player to win the progressive jackpot, they must win the game after a predetermined number of calls. If this doesn't happen, the jackpot is pushed to another game.
Community Jackpot: This jackpot is shared amongst players who purchase a ticket after paying a percentage to the winner.
Speed Bingo or 30 Ball Bingo Games
The 30-Ball bingo or speed bingo is an excellent option for players that want a fast-paced game. The game is played with a 3x3 grid ticket containing numbers from 1 to 30. The numbers on the tickets are arranged as follows:
Column 1: Numbers 1 to 10
Column 2: Numbers 11 to 20
Column 3: Numbers 21 to 30
Most 30-ball bingo games have a single prize for the full house win. This isn't an issue since the games are fast, and numbers are called rapidly.
Finding 30-ball bingo games online isn't easy, but we have some great titles for you to try out, like:
Summary of all Games of Bingo
The table below provides a quick summary of some of the features of each of these bingo games.
Bingo Game

Unique Features

90-Ball Bingo

1.      Option to buy a single ticket or strips of ticket.

2.     A chance for up to three winners.

3.     Jackpots are usually high due to their popularity.

4.     You can enter chat rooms and participate in chat games.

75-Ball Bingo

1.      Chance for a progressive jackpot.

2.     Allows only one way to win (the selected pattern).

3.     More engaging since there is usually a new pattern to form every game.

30-Ball Bingo

1.      Fast-paced bingo game.

2.     Great for players with limited time
Tips for Playing Online Bingo Games
It doesn't matter the bingo variation you decide to play; there are some tips that you can use to get the best outcomes when playing bingo games. Here are some of the things we recommend you try when playing bingo online.
Visit Bingo Chat Rooms
Many bingo chat rooms provide an opportunity for players to interact, but there is another use for these chat rooms. Bingo chat rooms give you a chance to win special prizes. As a new player, you should remember this when joining a bingo room.
Determine the Right Time to Play
Bingo rooms connect players from different locations around the world, so you need to take advantage of the time zone differences. When playing bingo games, the larger the room, the lower your chances of winning. So, it would help if you looked for a time when there is less traffic in the bingo rooms. This gives you a better chance of claiming a bingo win.
You should note that the smaller room size will influence the length of the game and prize pool.
Follow a Budget
Many bingo players choose to buy multiple cards to improve their chances of winning. However, it is essential you follow a budget if you decide to follow this method. By purchasing more cards, you increase your potential losses on the bingo game. Hence, you must have a form of control to minimize these losses regardless of the strategy you adopt.
Should you Play with Bingo Strategies?
There are some common bingo strategies that you can find online such as the Granville theory and Tippett theory. These are probability theories that some players claim give them a winning edge whenever they play bingo games.
Although these may provide excellent insight on certain occasions, these theories aren't always accurate. You must be careful when applying these theories so that they don't streamline your approach to bingo.
Where to Play Bingo Games
Bingo games are available on many online casinos and bingo sites. There are several sites that also offer demo bingo games for players to practice online. If you choose to play bingo with real money, our platform has an excellent selection of bingo games for your to try.
*Any Free Spins/Welcome Bonuses References are subject to the following: NEW PLAYERS ONLY, MIN DEPOSIT £10, £8 MAX WIN PER 10 SPINS, MAX BONUS EQUAL TO LIFETIME DEPOSITS (UP TO £250), 65X WAGERING REQUIREMENTS AND FULL T&CS APPLY.
*All values (Bet Levels, Maximum Wins etc.) mentioned in relation to this slot game are subject to change at any time.